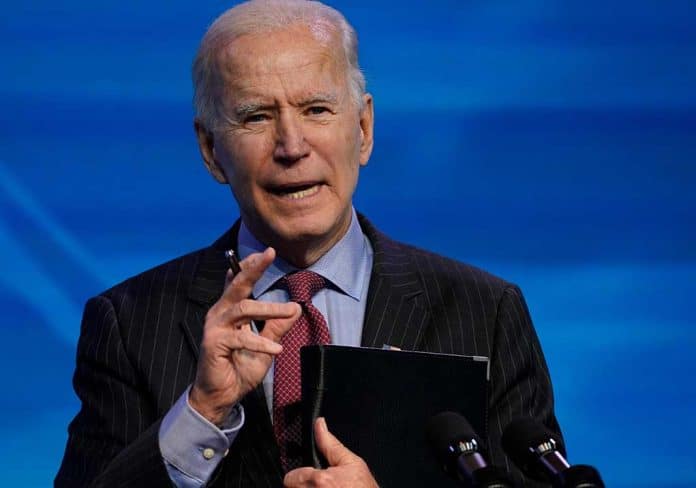 (ConservativeInsider.org) – Since he took office nearly a year ago, President Joe Biden has been hoping to get Iran back into the Joint Comprehensive Plan of Action (JCPOA), more commonly called the Iran nuclear deal. However, the Middle Eastern nation has been dragging its feet during the negotiations while simultaneously spurring ahead with its nuclear program. In light of this, over 100 lawmakers rallied together to urge the US president to stop negotiating and start enforcing the existing sanctions against Iran.
On Tuesday, January 11, 110 lawmakers signed a letter to Secretary of State Antony Blinken, asking him to "immediately withdraw from the fruitless Vienna talks" with Iran. The members of Congress highlighted that continuing to negotiate "enables Iran's malign activities,
including their aggressive nuclear pursuits."
The House GOP Foreign Affairs committee shared more insight into the letter's reasoning on Twitter:
LR @RepMcCaul "Iran's threats against US citizens are absolutely unacceptable. We have a sacred duty to protect our citizens. While I appreciate the Biden Admin's statement, they must do more to deter threats against all Americans, including the 51 threatened by #Iran this week."

— House Foreign Affairs GOP (@HouseForeignGOP) January 11, 2022
While there's currently no deal with Iran, there are sanctions in place that President Joe Biden is choosing not to enforce. The lawmakers emphasized that Iran is making a minimum of $1.3 billion per month from its illegal oil sales to China, Russia, Venezuela, and other nations, while Biden continues his fruitless attempts to get the country back into the Obama-era deal.
Understandably, these lawmakers are asking Biden to act now to restrict Iran and its exports unless he wants the regime to continue its uranium and nuclear enrichment at a breakneck pace.
Copyright 2022, ConservativeInsider.org