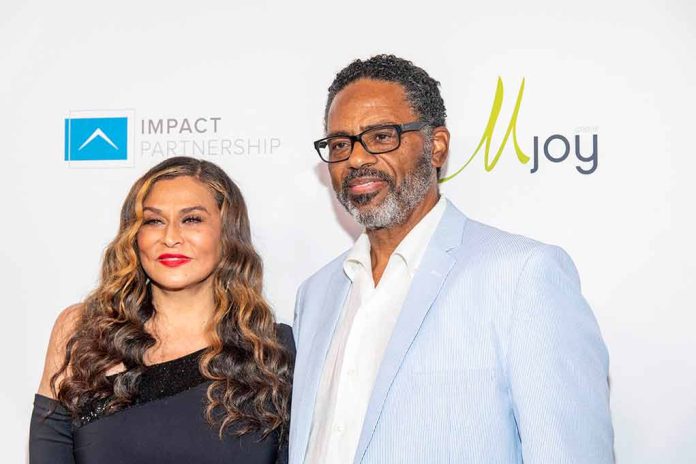 (ConservativeInsider.org) – Beyoncé's mother Tina Knowles was robbed of a sealed safe inside her home containing cash and unspecified jewels according to initial reports. The safe was reported missing following the July 4th Holiday while Mrs. Knowles was out of town and someone in the house reported the missing items. The estimated value is one million dollars, but no other details have been shared.
The LAPD is handling the investigation and keeping details to themselves. Celebrities are not immune to the increased crime occurring in most metropolitan areas. Though this may be the first time they made off with a full safe of valuables as usually safes full of valuable items are extremely heavy and bolted to the floor to prevent theft.
It's unclear why this safe was not bolted to the floor or how big it was. Further there does not appear to be an obvious point of entry so this was likely a well planned and executed endeavor, not a typical smash and grab.
Tina Knowles, an American business woman and fashion designer has a net worth of $20-25 million and has lived in Texas and California primarily. In recent months Knowles had an incident outside her home of a disturbed man throwing large rocks at her mailbox, the suspect was detained after a short foot race and placed on a psychiatric hold.
Los Angeles crime statistics show overwhelming increases across the board regardless of income. The brazen manner that crime is being committed undoubtedly shows that criminals are not being punished sufficiently. Further, the extravagance displayed by celebrities makes them an easy target.
Knowles is not as political as her daughter Beyoncé and assists many charities, so it is unclear why she was targeted beyond wealth and abundance. Given the security presumably around her home, the possibility of an inside job surely has not escaped the LAPD. In the future, she will likely be bolting her safes to the floor.
Copyright 2023, ConservativeInsider.org