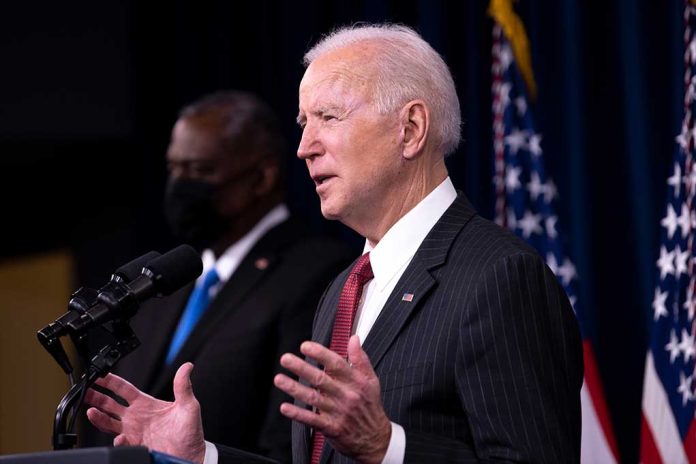 2 Democrats Go ROGUE – Demand Biden's Replacement!
(ConservativeInsider.org) – It is typical for congressional leaders from the current president's party to support them during their campaign for reelection. That's simply the way it has been done for decades. However, as President Joe Biden looks to try for a second term in office, some top Progressives are speaking out against the sitting leader.
According to MinnPost, on Thursday, July 28, US House Representative Dean Phillips (D-MN) told a WCCO-AM radio host that while he has "respect" for Biden, he does not believe he should run in 2024. Instead, he hopes the commander-in-chief lets "a new generation of compelling, well-prepared, dynamic Democrats" onto the ballot.
Echoing her fellow lawmaker's remarks at an event in Redwood County, Minnesota, Representative Angie Craig (D-MN) told MinnPost she was in "lockstep and alignment" with Phillip's view that America needs "a new generation of leadership."
Rep. Dean Phillips says he doesn't think President Biden should run again for the White House in 2024, the strongest public remarks so far from a congressional Democrat against a second Biden term. https://t.co/jIftJURz7I

— NBC News (@NBCNews) July 29, 2022
Defending the president amidst opposition to a 2024 run, White House Press Secretary Karine Jean-Pierre told reporters on Friday, July 29, the POTUS fully intends to seek reelection in two years. However, these two Democrats are the highest profile federally-elected ones to oppose that proposition so far, and others may join their ranks as the sitting president's approval ratings continue to flounder.
Do you think enough pressure is mounting from Democrats to bring about a "generational change" to their party in 2024?
Copyright 2022, ConservativeInsider.org