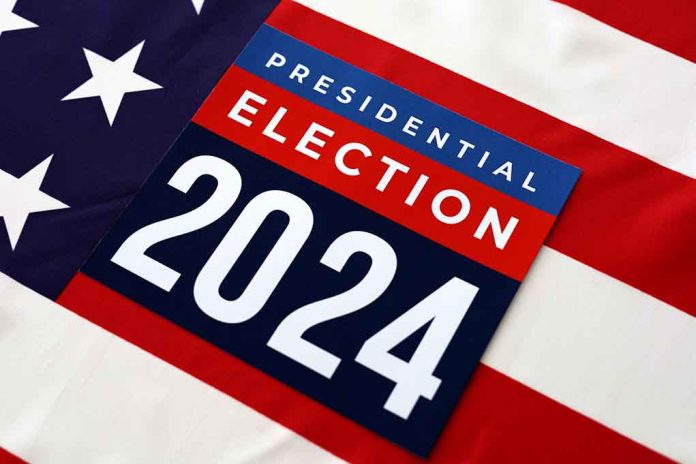 (ConservativeInsider.org) – According to a new report from Fox News, President Joe Biden, along with Vice President Kamala Harris, have finally announced their bid for reelection in 2024, which was immediately met with strong responses from Republican Party candidates who have already tossed their hat in the ring for the presidential nomination.
CNN revealed that when the president and vice president released the video containing their official announcement, the pair promised they were going to finish the job they started when they first took office in January 2021. The message was not as well received as Biden and Harris were likely hoping, as jabs were launched by 2024 GOP challengers almost immediately following the video's publication.
During the video, the president tried to frame the upcoming presidential election as a noble battle against far-right extremism, going on to make the case he needs more time in order to fulfill his mission to restore the country's character.
In the video announcement, Biden says that when he ran for the White House four years ago, he had stated that there was a battle going on for the soul of the nation, noting that he believes we are still in that fight.
Biden then stated in a voiceover that the question America is currently facing has to do with whether or not our future will have more freedom or less, more rights or fewer rights.
The video also features remarks slamming the Supreme Court for reversing Roe v. Wade before wading into deep waters with veiled barbs about the GOP telling people who they can love, according to The Guardian.
Sen. Tim Scott, a South Carolina Republican who recently announced an exploratory committee for a potential White House bid, spoke with Fox News and stated that another four years of Biden would be a total disaster for Americans.
Another possible candidate for the Republican Party presidential nomination, Larry Elder, also sat down for a chat with Fox News Digital where he said that the Democrats performance during the 2022 midterms, which was far better than what most Republicans were expecting, made it clear Biden would be running for a second term, despite his current unpopularity. He then mentioned that the record Biden and Harris have to run on is plagued with issues, noting high inflation, spikes in gas prices, and out of control spending.
Former Vice President Mike Pence also commented on the announcement, stating, "The Biden administration's record is a record of failure at home and abroad."
Copyright 2023, ConservativeInsider.org