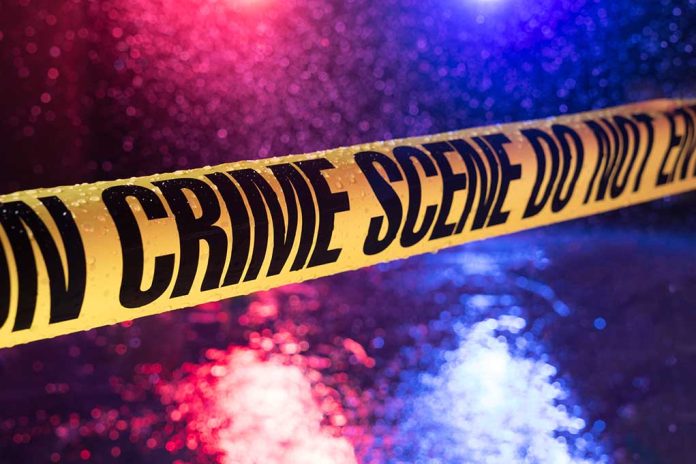 (ConservativeInsider.org) – The Windy City is known for its strange, reflective bean-shaped sculpture downtown, as well as its deep-dish pizza and an array of championship-winning sports teams. However, many people are also commenting on this famous city's crime rate these days. During New Year's Weekend alone, criminals shot over 30 people, including numerous children.
The New Years' violence began on the night of Friday, December 30, when someone shot and killed two young men around 10:35 p.m., according to ABC7. Hours later, in Wicker Park, more violence occurred when someone shot three middle-aged men walking together in an alley. Then, around 5:15 a.m. on Saturday, December 31, four people entered a business on Chicago's North Side when one began firing his gun, hitting a 27-year-old man.
A particularly scary incident occurred on Saturday night when a gun fired and hit a 10-year-old boy in the face. While he is stable, authorities have not made an arrest as of Wednesday, January 4.
At least 30 people were shot, seven of them fatally, over New Year's weekend in Mayor Lori Lightfoot's (D) Chicago. https://t.co/boLlbcLYhJ

— Breitbart News (@BreitbartNews) January 2, 2023
Early in the morning of the first day of 2023, a gunman tried to enter a Hookah Lounge in the city's Ukrainian Village. The shooter injured two people, killing one who was a veteran and father of six. He was working as a bouncer at the venue after returning from Iraq years ago. One victim shot back at the suspect, who has not yet been caught.
Other shootings on Sunday, January 1, include that of a 9-year-old boy who died after being shot in a home on South Wallace Street. That same afternoon, a car pulled up alongside a stolen Kia and shot the four teenagers inside, killing the driver.
If the first day of the year is a foreshadowing of what is to come, Mayor Lori Lightfoot has a lot of work to do this year if she wants to make her city safer for its residents.
Copyright 2023, ConservativeInsider.org