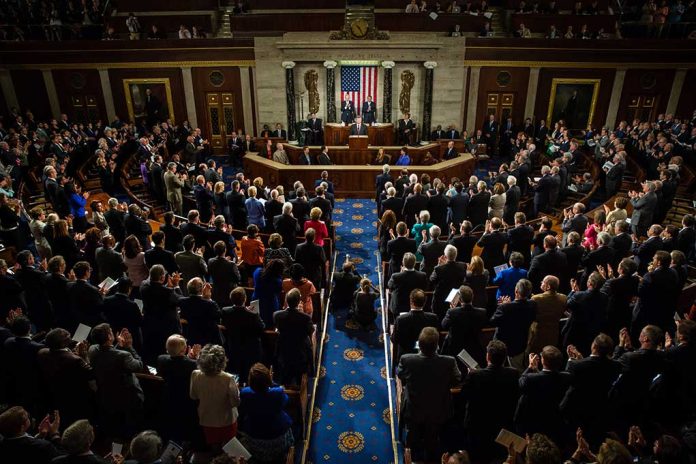 (ConservativeInsider.org) – Back in March, President Joe Biden issued sanctions against Russia and 328 members of its legislature, known as the Duma. That announcement came a month after Russian President Vladimir Putin's unprovoked invasion of Ukraine. Now, Putin is pushing back with sanctions of his own.
On Wednesday, April 13, the Russian Foreign Ministry announced it would "mirror" sanctions imposed on its lawmakers by restricting 398 US politicians from traveling to Russia. Right now, the US House has 435 representatives while the Senate has 100, making for a total of 535 voting congressmen and women. So, the sanctions left 137 people off the "stop list."
Notable representatives on the list include:
Marjorie Taylor Greene (R-GA)
Matt Gaetz (R-FL)
Lauren Boebert (R-CO)
Pete Aguilar (D-CA)
While the Foreign Ministry left Senate Majority Leader Chuck Schumer (D-NY) off the list, it is important to note that Russia already sanctioned some top politicians, like House Speaker Nancy Pelosi (D-CA) and Secretary of State Antony Blinken, in early March. Representative John Curtis (R-UT) shared his take on the ban:
It's an honor to be on this list! Congress will continue to support Ukraine and its people. #utpol https://t.co/1Xd6rZK1um

— Rep. John Curtis (@RepJohnCurtis) April 13, 2022
Russia did not stop with just US lawmakers; Putin also imposed sanctions on 87 Canadian senators, former Secretary of State Hillary Clinton, and even President Joe Biden's son Hunter. If Russia continues these tit-for-tat sanctions, there may not be anyone left to travel to their country before long.
Copyright 2022, ConservativeInsider.org