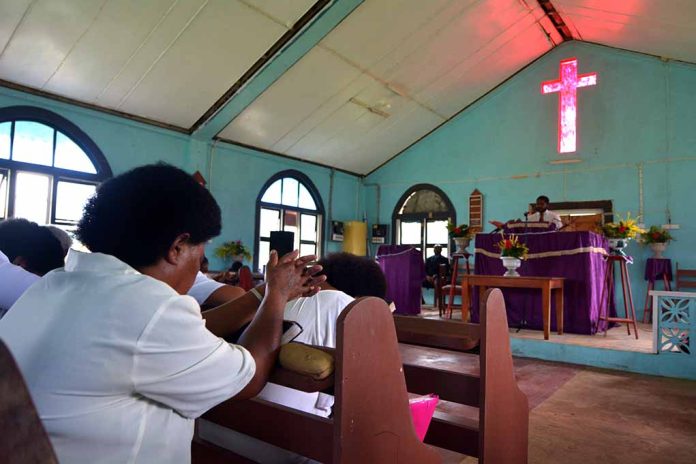 Genocidal ATTACK – Over 50 Christians Dead!
(ConservativeInsider.org) – Worshippers gather every week all around the world to practice their religion and worship their god. This freedom is an enormous blessing to those that have it. However, it is under attack in many areas of the world, including Nigeria, where multiple gunmen recently opened fire on a church congregation.
On Sunday, June 5, gunmen shot at St. Francis Xavier Catholic Church in Owo, Nigeria, during the Pentecost service. The latest reports reveal at least 50 people, including children, are dead, with several more injured. Attackers used both guns and explosives to carry out their attack. No group has yet to claim responsibility.
Author and politician David Lammy shared his lament for the massacre on Twitter:
Praying for the victims of the appalling church attack in south-west Nigeria. All should be free to worship in peace and no one should be subject to brutal violence.https://t.co/0ruIdrAXg7

— David Lammy (@DavidLammy) June 6, 2022
The region's governor, Arakunrin Akeredolu, called the attack "vile & satanic," noting that his region of Nigeria has predominantly experienced peace in recent years compared to other areas of the country.
I am deeply saddened by the unprovoked attack and killing of innocent people of Owo, worshiping at the St. Francis Catholic Church, Today.

The vile & satanic attack is a calculated assault on the peace-loving people of Owo Kingdom who have enjoyed relative peace over the years. pic.twitter.com/30fMbfnOxc

— Arakunrin Akeredolu (@RotimiAkeredolu) June 5, 2022
Nina Shea, a human rights lawyer told Catholic News Agency she believes these attacks are getting more prominent after President Joe Biden removed Nigeria from the "Country of Concern" (COC) list that shows where religious persecution occurs.
This latest attack is one of a string of such attacks against freedom of religion in Nigeria and in the world. Yet, the mainstream media is not reporting or exposing these events. Why is that?
Copyright 2022, ConservativeInsider.org