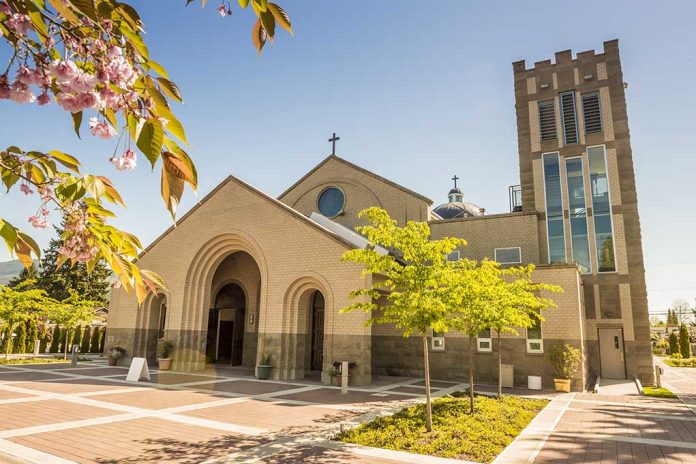 (ConservativeInsider.org) – The United Methodist Church (UMC) which is the second-largest denomination of the Protestant faith in the United Sates, is fast losing its congregations due to disagreements over theological matters, mostly in relation to gender identity. Over 5,000 churches have applied for, and been granted, disaffiliation status in order to leave the UMC. Of these, 2,000 disaffiliated in 2022, and over 3,000 this year so far, with 700 leaving in the past two weeks alone.
The move to disaffiliate has been given extra impetus by the outcome of the 2019 General Conference, where church law was amended to allow churches to leave the UMC with their church property, if approved by two-thirds of the congregation and the governing body of the region in which the church is located. This has prompted some observers to speculate that disaffiliation is more about money and power than it is about theological matters, however, most of the congregations polled disagree.
In 2019, the General Conference of the UMC voted to uphold the ban on the ordination of LGBTQ clergy and the officiation of same-sex weddings, but liberal leaders of the church decided to ignore the ban, appointing LGBTQ clergy, and holding same-sex weddings in defiance of the official position of the UMC. This prompted the start of the exodus of more conservative churches from the UMC which has accelerated rapidly in recent months as people increasingly decide to make a moral stand against rLGBTQ activism.
Many of the departing churches are either becoming non-denominational or joining the newly established Global Methodist Church. However, departures from the UMC are by no means straightforward, as the UMC has demanded large sums of money in order to maintain church property. According to the Christian Post, this has led to financial and legal battles in many states. Departing churches have also been told that they are required to contribute to pension liabilities for clergy remaining in the UMC.
Copyright 2023, ConservativeInsider.org