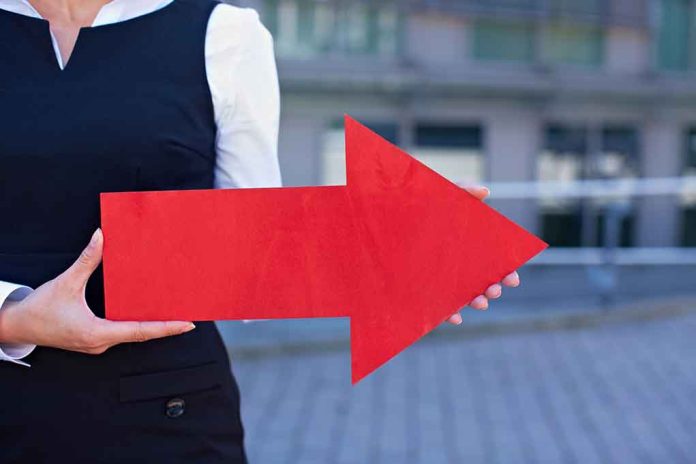 These 6 House Seat Races Are Trending RED!
(ConservativeInsider.org) – In March 1984, Charlie Cook, a Capitol Hill staffer, pollster, and campaign consultant, founded The National Political Review, an organization dedicated to analyzing political campaigns and potential outcomes. He soon changed the name to The Cook Political Report, and the organization's work continues today. Its latest analysis just shifted six House seats up for election this November in the Right's favor.
On Tuesday, June 28, The Cook Political Report updated eight House race predictions, six of which went more Republican-leaning. Analysts look at recent election data and polls to make these rating changes. The organization detailed its moves on Twitter:
Rating changes:#CA09 Likely D to Lean D →#CA13 Lean D to Toss Up →#CA40 Lean R to Likely R →#CA41 Likely R to Lean R ←#CA45 Toss Up to Lean R →#FL27 Solid R to Likely R ←#PA12 Solid D to Likely D →#RI02 Lean D to Toss Up →https://t.co/TZpFmVY7sH

— Cook Political Report (@CookPolitical) June 28, 2022
The Cook Report moved four California races towards the right, as well as one in Rhode Island and another in Pennsylvania. One of them is still leaning towards the Democrats, while two are considered a total toss-up.
For the 2022 election cycle, The Cook Political Report predicts there will be 162 "Likely Democratic" seats, 25 leaning Democratic, and 33 toss-up races. It predicts 23 leaning Republican seats and 192 "Likely Republican" wins.
While this long-running political analysis does show a shift rightwards, it is still too early in the election season to confidently say which way many of these tight races will go. However, with President Joe Biden's poor ratings and history on its side, the GOP certainly has a good chance of taking back Congress.
Copyright 2022, ConservativeInsider.org