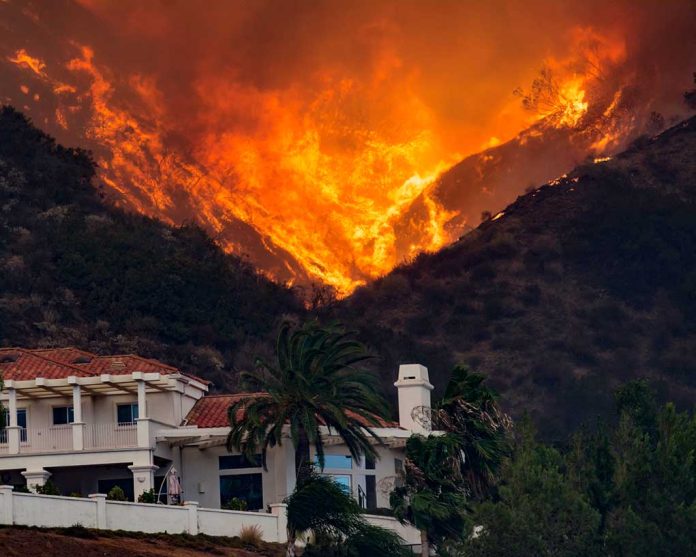 (ConservativeInsider.org) – A series of wildfires in Hawaii have killed at least 96 people so far, though the number is expected to rise. Lahaina, a resort town comprising 13,000 residents on the island Maui, draws approximately 2 million visitors a year, which is about 80% of the annual visitors to Hawaii.
Governor Josh Green called the wildfires the worst natural disaster in the state's history. Estimates indicate that over 1,000 buildings have been destroyed, which the governor said will take "many years" to rebuild.
The current death tally of the Maui wildfire has made them the deadliest wildfire in the United States for the last 100 years. Previously, a wildfire in Camp Fire in northern California that left 85 people dead in 2018 held the record. In 1918, hundreds were killed and thousands were displaced by wildfires in drought-stricken northern Minnesota.
Amidst warnings from the governor that the death toll could continue to rise, the Mayor of Maui County, Richard Bissen, said that the state has brought in cadaver sniffing dogs to assist with the search for bodies. The Hawaii Tourism Authority said that over 46,000 residents and visitors have been flown off the island via Kahului Airport in West Maui. Local authorities are asking people to avoid visiting Maui as hotels are needed to house displaced residents and tourists, as well as first responders.
While there has been no official cause declared for what started the fire, the very dry conditions due to recent drought, strong winds from Hurricane Dora, and an extremely dry atmosphere all contributed to how the fire was able to spread beyond firefighters' control so quickly. According to the US Forest Service, almost 85% of wildfires are caused by humans, though natural causes, like lightning strikes and volcanos can also cause them. However, according to the Hawaii Wildfire Management Organization, less than 1% of wildfires are due to natural causes. Hawaiian islands are also now over 1/4 non-native grasses that are very flammable, which likely contributed to the spread.
Copyright 2023, ConservativeInsider.org