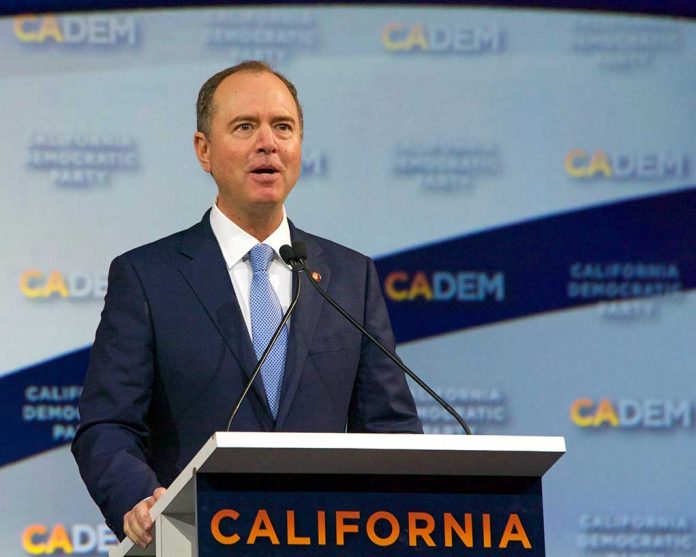 (ConservativeInsider.org) – Ever since billionaire Elon Musk took over Twitter, Americans have been waiting to see how he transforms the company. One way he is doing this is by funneling documents and emails to journalists that reveal how the social media company interacted with the federal government during the pandemic, including the role it played in the censorship of conservative voices. The most recent "Twitter File" release showed how one Democrat lawmaker asked Twitter to censor certain reporters.
Matt Taibbi Reveals Latest Twitter File
On Tuesday, January 3, journalist Matt Taibbi tweeted a few semi-redacted documents showing that someone from the office of Representative Adam Schiff (D-CA), who is chief of the House Intel Committee, asked Twitter to suspend the accounts of investigative journalist Paul Sperry and others. He also wanted it to remove specific content relating to White House staffer Sean Misko and a committee.
In response, a Twitter employee said the request "isn't feasible" and emphasized Twitter's administration would not complete the task.
27.They also received an astonishing variety of requests from officials asking for individuals they didn't like to be banned. Here, the office for Democrat and House Intel Committee chief Adam Schiff asks Twitter to ban journalist Paul Sperry: pic.twitter.com/SXI1ekqi13

— Matt Taibbi (@mtaibbi) January 3, 2023
The request from the congressional office also asked Twitter to "stop the spread of future misinformation" and "label and reduce the visibility" of other content, although the subject matter for that ask was redacted.
Why Did Schiff Target Sperry?
Paul Sperry is an investigative journalist who has published his research in papers like the New York Post, New York Times, and Wall Street Journal. He told the Daily Caller that Schiff wanted him banned because the congressman "was angry [I] outed his anonymous impeachment whistleblower." Sperry also called the way the California representative tried to ban him under the "false premise" of him pushing "QAnon conspiracies."
In a statement to the New York Post, Sperry called this move from Schiff a "scurrilous smear" but acknowledged it was "par for the course."
It is important to note that soon after FBI agents raided former President Donald Trump's Mar-a-Lago estate in Palm Beach, Florida, Twitter did permanently suspend Sperry.
Censorship, Social Media, and the Government
These Twitter File revelations came out shortly after similar documents have shown how the FBI classified Twitter as a "subsidiary," according to the New York Post, and helped it target certain accounts that likely violated the site's Terms of Service. They have also shown how the culture of Twitter led to Trump getting kicked off the platform in January 2021, despite the fact he did not break the company's rules.
As journalists continue to reveal the inner workings of Twitter over the past few years, the censorship of Americans and cooperation between the private company and public government gets clearer.
Copyright 2023, ConservativeInsider.org