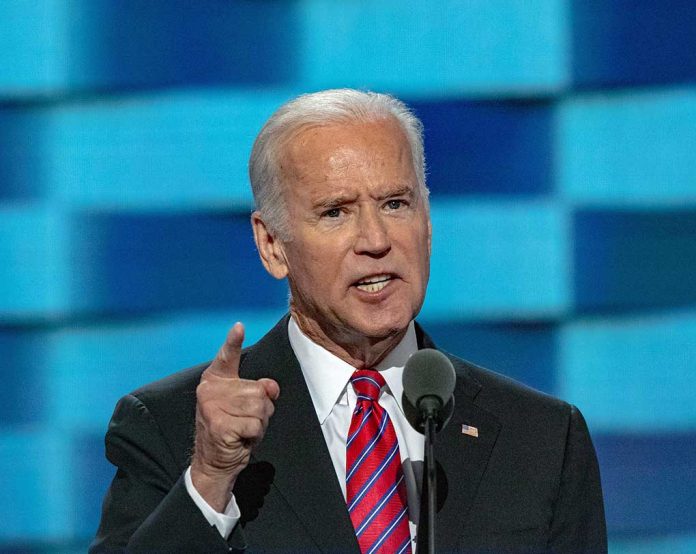 (ConservativeInsider.org) – President Joe Biden has been pushing the progressive agenda ever since he took office, with an emphasis on trying to get the controversial
"Voting Rights" John R. Lewis Act through Congress. In an address meant to celebrate Dr. Martin Luther King Jr. last week, his second-in-command went so far as to claim voter ID requirements create hardships for minorities. That's despite the fact most black voters actually support such laws.
On Monday, January 17, Vice President Kamala Harris spoke at a Community Commemorative Service in honor of MLK. During the address, she declared that "our freedom to vote is under assault," specifically citing voter ID laws in Georgia. She claimed that the new laws protecting election integrity "make it more difficult for as many as 55 million Americans to vote." However, it seems the minorities she is likely referring don't have a problem with voter ID laws.
According to a poll from Americans for Citizen Voting, 79% of black residents in a survey of 1,011 likely Michigan voters support rules "requiring voters to show a government-issued photo ID in order to vote."
Larry Elder highlighted years ago that this is not a new trend among minorities:
"The voter ID laws are designed to scare people away from the process."
–Ex AG Loretta Lynch 10/18/18

Looks like blacks and Hispanics didn't get the memo…

"Gallup: 77% of Blacks, Hispanics Support 'Racist' Voter ID Laws"https://t.co/ZliKrwG7HD

— Larry Elder (@larryelder) October 20, 2018
Despite Democrats claiming that voter ID laws inhibit minorities from voting, many blue states, including Delaware, have similar election laws to Georgia. Perhaps Harris and the Left should check with the minorities they claim to speak for before putting more words in their mouth.
Copyright 2022, ConservativeInsider.org