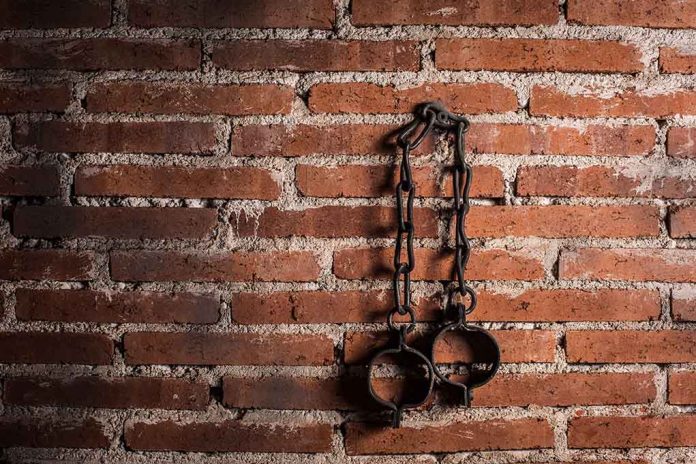 (ConservativeInsider.org) – China and its communist party are known for suppressing any people or groups, particularly religious ones, they believe could threaten their control over citizens. The country particularly targets people who criticize its government. For years, civil rights lawyer Gao Zhisheng fought for the rights of religious minorities in the nation, often criticizing the CCP's treatment of the Falun Gong spiritual group. However, in 2017, he was "forcibly disappeared." Now, advocates are asking the US government to intervene.
On August 13, 2017, people working with the CCP took Zhisheng from his home and he has not been seen or heard from since. This occurred after CCP officials tortured him for years and jailed him numerous times for allegedly subverting the government. In September 2007, the CCP brought the lawyer to a "re-education" meeting where he was brutally tortured for over 50 days. While he recounted many of the horrors of those weeks, he did intentionally leave many out, saying they should not be recorded anywhere due to their evils.
Former US Ambassador to the UN Andrew Bremberg told the Daily Caller News Foundation (DCNF) that the federal government needs to start putting direct pressure on China to release Zhisheng. He believes that "until the U.S. government adopts a position or does something, it's kind of the tail wagging the dog."
Prominent Chinese #HumanRights lawyer Gao Zhisheng's wife and 2 children escaped to the US in 2009.

"Five years ago, he was illegally kidnapped, since then, no one knows if he is alive or dead," said Geng He at the event hosted by @VoCommunism. https://t.co/WWC4mUqXnM

— The Epoch Times (@EpochTimes) September 24, 2022
President and Pastor of the Christian nonprofit ChinaAid, Bob Fu, told the DCNF he does not think President Joe Biden has brought up Zhisheng's name in any meetings with China, despite having numerous meetings with the nation. Without this pressure, Fu does not think anyone can expect the release of Zhisheng or other prisoners of conscience.
At this point, people do not know if Zhisheng is even alive. Without outside pressure, his friends, family, loved ones, and the people he fought so hard for may never know what else happened to him at the hands of the CCP.
Copyright 2023, ConservativeInsider.org