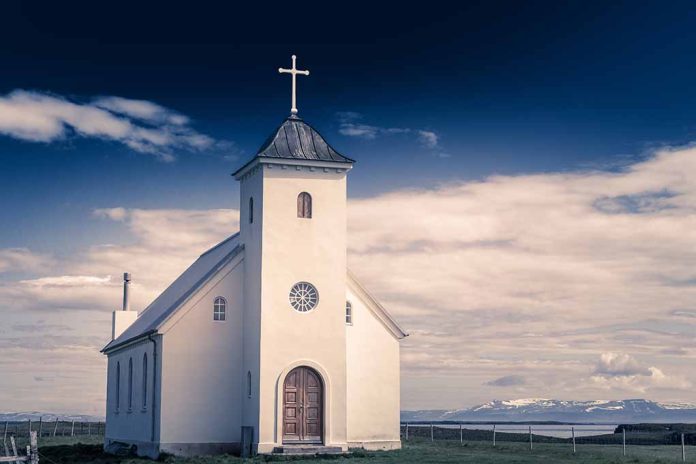 Church Shooter's SECRET Explains A Lot
(ConservativeInsider.org) – Racially motivated attacks are sadly on the rise in the United States. Over the weekend, attacks took place in Southern California and New York, where gunmen were allegedly targeting different racial groups. In the west, it was the Taiwanese; back east, the gunman targeted a black neighborhood.
On Sunday, May 15, 68-year-old David Chou of Las Vegas, Nevada, allegedly shot six people at the Geneva Presbyterian Church in Orange County of Los Angeles, California, killing one man who hit him in the head with a chair to subdue him. The brave congregants then restrained the attacker and hogtied him with electrical cords until police arrived.
Chou is a Chinese-American whose family was moved to Taiwan after 1948. He reportedly left notes about his resulting hatred for Taiwanese people. Aside from its Taiwanese membership, it is unclear why he chose the specific church that he did.
The AFP News Agency shared more about the situation:
Investigators on Monday revealed new details about a church shooting in California, saying the gunman was a Chinese immigrant motivated by a hatred of Taiwan and that the heroism of one congregant saved numerous others from becoming victimshttps://t.co/a16C2EWnyM

— AFP News Agency (@AFP) May 16, 2022
This tragic event occurred just one day after an 18-year-old man shot and killed 10 people at a Tops grocery store in a predominately black neighborhood in Buffalo, New York, in what is being called a racially motivated attack. Similarly, the attack on the Christmas parade in Waukesha, Wisconsin, last December was allegedly motivated by a desire to hurt white people.
In many of these cases, though, there were heroes who gave their lives in order to protect others, something that should always be recognized and commemorated.
Copyright 2022, ConservativeInsider.org