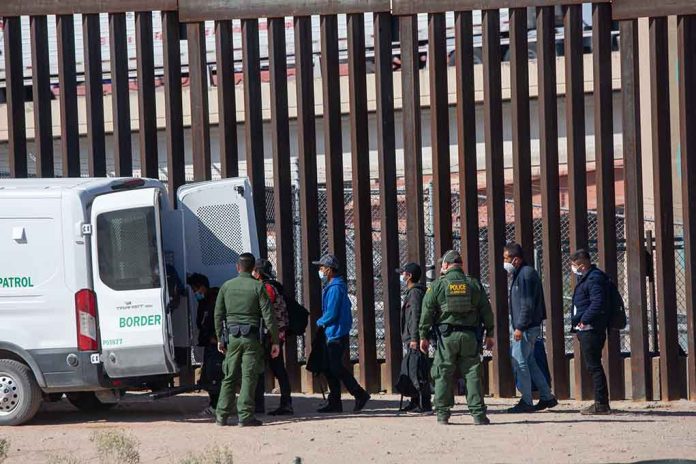 (ConservativeInsider.org) – While it is a rare occurrence, a parent's worst nightmare is losing a child. Sadly, that is just what happened to one mother in Maryland. On July 27, 2022, her 20-year-old daughter was raped and strangled to death. For months, no one knew who committed the horrific crime. However, investigators finally connected an illegal immigrant with likely connections to the deadly MS-13 gang to the crime. GOP congressmen are now looking to see if the horrific murder could have been prevented.
Unaccompanied Minor Becomes Murderer
In March 2022, an unnamed boy crossed the border near Rio Grande City, Texas, and declared himself an unaccompanied minor. His case was referred to the Office of Refugee Resettlement (ORR), which placed him with his alleged aunt in Maryland. On January 15, 2023, police arrested the 17-year-old illegal alien and charged him with killing Kayla Hamilton, a young woman with autism.
Tammy Nobles, the mother of the murdered woman, told Fox 45 Baltimore that her daughter had recently moved out and was "working really hard on being independent" when she was killed.
Now, House Judiciary Chairman Jim Jordan (R-OH) and Subcommittee on Immigration Integrity, Security, and Enforcement Chairman Tom McClintock (R-CA) are hoping to understand just how the federal agencies in charge of immigration let this happen. In recent letters to Department of Homeland Security (DHS) Secretary Alejandro Mayorkas and Health and Human Services (HHS) Secretary Xavier Becerra, the lawmakers asked for detailed information on the alleged murderer, including his time and place of entry and any screening processes that took place.
Unaccompanied Minor Numbers Are Up
In Fiscal Year 2020, there were 33,239 encounters with unaccompanied children and single minors at the Southwest land border with Mexico. The following year, there were 146,925. But, in Fiscal Year 2022, the encounters peaked at 152,057. From October 2022 to January 2023, there have already been 46,825 encounters, which is on track to be higher than the last two years.
These statistics show that enormous numbers of minors are getting into the United States. If true, this horrific story shows just one gang member who was able to make it through the screening process to reside in an American town. While authorities thankfully caught him and will pursue justice for the murder of this young woman, lawmakers want to ensure that HHS and DHS are doing everything possible to keep this nation safe from obvious criminals.
Copyright 2023, ConservativeInsider.org