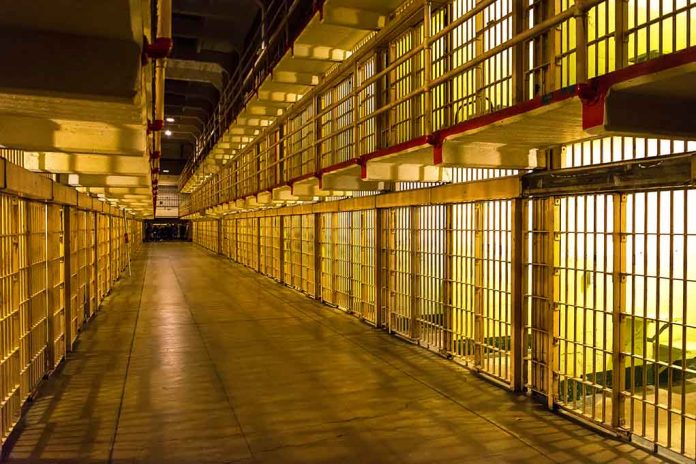 Charged With Murder – He Gets PAYOUT From Taxpayers!
(ConservativeInsider.org) – One day this past March, a homeless Seattle man allegedly assaulted two women and killed a man in the span of just a few hours. Now, as he awaits his trial in prison, he is actually preparing to receive over $36,000 because the state is having trouble getting him into a mental health facility. This is causing quite an uproar among his victims and their families.
Authorities charged Alexander Jay, 40, with first-degree assault and murder and second-degree assault in March after video footage appeared of him repeatedly shoving a woman down a set of stairs in Seattle. While he was held in jail on a $5.25 million bond, he was ordered to enter a mental health facility for three months so he would be competent enough to stand trial. However, the state has not been able to find a bed for him.
So, in June, another ruling was made declaring that the State Department of Social and Health Services (DSHS) owes Jay $250 for every day it cannot treat him. DSHS believes a bed will open by early October. By then, the state will have to give the alleged murderer over $36,000 taxpayer dollars.
Man accused of murder expected to receive $36K from state for not receiving mental health treatment https://t.co/qOmRPTEvbD

— Fox News (@FoxNews) August 30, 2022
According to Fox 13, the DSHS has opposed the payments, noting it takes money directly away from patients they are trying to treat. Jay also has over 20 convictions on his record from the past 2 decades.
Copyright 2022, ConservativeInsider.org