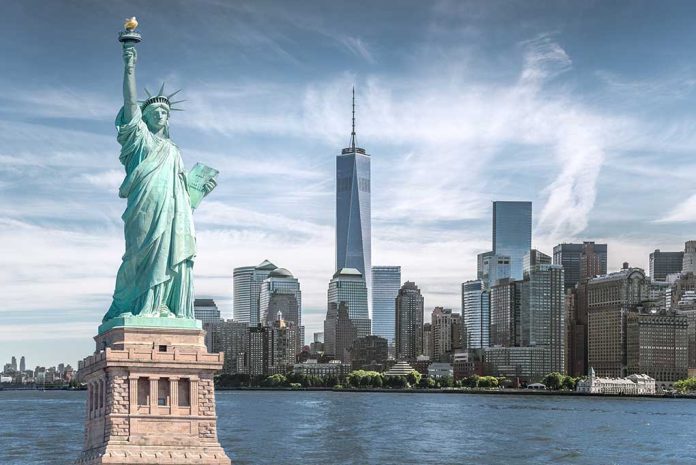 Look At The Alleged NYC Killer Background – Leftist "Bail Reform" Put Him On The Streets
(ConservativeInsider.org) – Public transit was once seen as a huge benefit to living in a city. Residents could avoid owning a car while enjoying the fact they didn't have to sit in traffic, but could ride the subway or metro instead. However, in New York City, riding the subway has gotten deadly. Last weekend, a man with numerous prior arrests allegedly shot and killed another rider for no apparent reason.
On Sunday, May 23, 25-year-old Andrew Abdullah allegedly shot Daniel Enriquez in the chest, killing him while riding the Q train over the Manhattan Bridge at 11:42 am. The shooter disappeared into the crowd after the train arrived at the station. The cops arrested Abdullah on Tuesday, charging him with second-degree murder and second-degree criminal posession of a weapon.
According to the New York Times, Abdullah has ties to two Harlem gangs: Nine Block and Fast Money. He also has multiple guilty pleas on his record, including possession of a weapon, stolen property, and unauthorized vehicle use. He is also involved in continuing cases of assault and endangering a child. Abdullah had previously violated his parole for carrying a loaded gun, but was released after he posted a $100,000 bail, according to the Daily Mail. Tom Fitton, president of Judicial Watch, shared more about the career criminal on Twitter:
Meanwhile….Suspect in NYC subway shooting Andrew Abdullah charged with murder — has at least 19 arrests in more than a dozen incidents since 2015, https://t.co/9SRz9oRHp7 via @nypmetro

— Tom Fitton (@TomFitton) May 25, 2022
Thankfully, this alleged criminal is behind bars — at least for now he can't do any more damage.
Copyright 2022, ConservativeInsider.org