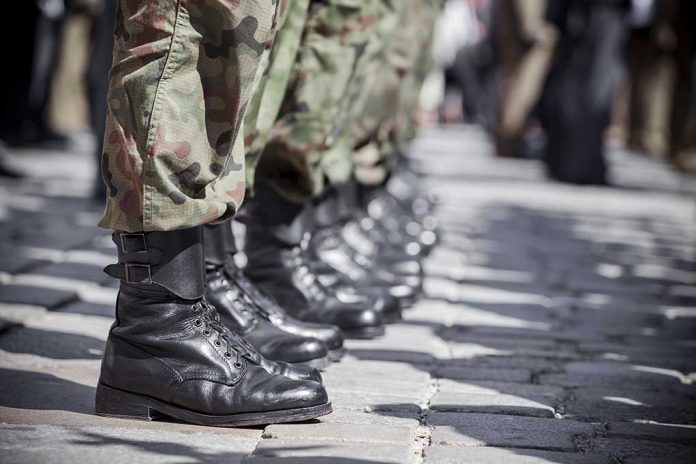 (ConservativeInsider.org) – Since President Joe Biden took office and changed how America's southern border was run, loads of immigrants, both legal and illegal, have been heading to the US. This left border patrol and other law enforcement agencies working overtime to try and keep the invaders at bay. One sheriff who works near the border went so far as to call the influx of people a "silent invasion of military-age men," according to The Center Square.
On Sunday, February 26, The Center Square published an article detailing the events of a ride-along its reporters did with Kinney County Sheriff Brad Coe. This took place after Coe invited police and law enforcement from nearby counties to send backup to help him track down human smugglers constantly sneaking through his county. The group that came together participated in Operation Lone Star, a multi-day operation to stop trafficking near the southern border.
Texas sheriff warns that America is experiencing a 'silent invasion' of military age men | Just The News https://t.co/FdTTZ2CxsS#BorderCrisis

— Larry Elder (@larryelder) February 27, 2023
During the operation, experts saved a small child who had been shoved into a car trunk by smugglers, as well as a few foreign nationals that were stuck in a vehicle on fire. They also came in contact with many men between 17 and 45 years old, carrying firearms, who had been robbing stores and exchanging fire with police.
Coe believes Mexican cartels are sending most of these men to infiltrate American communities and to build ties with gangs here to slowly take over the communities. He believes this is already happening in places like Houston, San Antonio, and Dallas.
The sheriff also shared how the numbers confirm this is a major issue. In 2022, his staff apprehended 3,192 illegals compared to just 1,124 the year prior. In 2021, his officers took 169 smugglers into custody — most were US citizens looking for extra cash — while in 2022, 741 were apprehended. He expects these numbers to be even higher this year.
Copyright 2023, ConservativeInsider.org