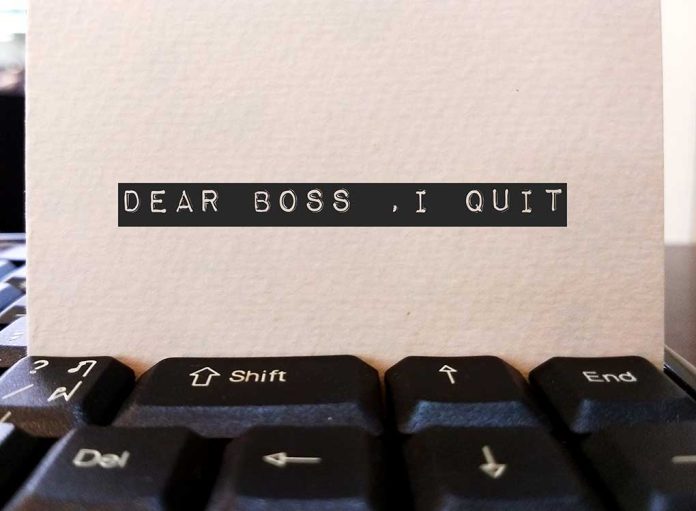 One of Biden's Most Important Officials Is Quitting
(ConservativeInsider.org) – Years ago, Dana Remus clerked for Supreme Court (SCOTUS) Justice Samuel Alito. She then worked for Barack Obama during his years as president before serving as general counsel on President Joe Biden's campaign. To top off her career in public service, Remus has served as White House counsel to Biden since January 2021. But, the White House just announced Remus is now moving on to other endeavors.
On Wednesday, June 15, the White House released a statement detailing its latest staffing changes, something that seems to be happening quite frequently to the unpopular president. Remus, who has been Biden's top legal advisor for years, will be leaving the White House next month.
Another Top Staffer Leaves Biden Admin – White House Counsel Departing Next Month https://t.co/pGKIDGQWnv

— Brad Porcellato (@BradPorcellato) June 16, 2022
Stuart Delery, who is currently the deputy counsel, will rise to the role of White House Counsel and Assistant to the President. He is the "most senior openly-LGBTQ+ official in DOJ history."
Remus' departure marks another staffer who has left Biden's side, following nearly two dozen black staffers who have left since last year or are preparing to leave. According to POLITICO, many black aids in the White House do not think they receive the same amount of support from supervisors or opportunities to move up in seniority from the current administration. The exodus of black staffers is apparently being called "Blaxit."
Turnover is inevitable in any work environment, but it may be noticeably higher under Biden's leadership. What do you think?
Copyright 2022, ConservativeInsider.org