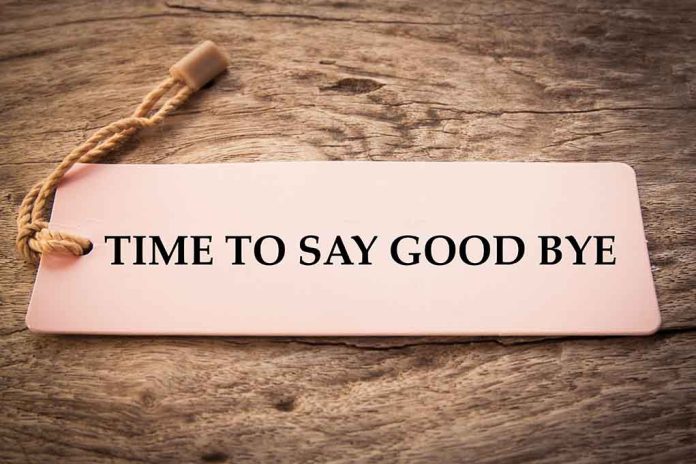 (ConservativeInsider.org) – As Americans collectively look forward to the 2022 midterms, candidates are announcing their congressional hopes while others share plans to retire. So far, at least 25 Democrats have divulged such plans, often citing the desire to spend time with family as their reason for leaving Washington. Representative Brenda Lawrence (D-MI) was the latest to signal her retirement from the US House.
25 Democrats Set to Retire in 2022
On Tuesday, January 4, Lawrence's retirement announcement marked the 25th Democrat to leave Congress this year. She shared a video with her reasoning on Twitter
This year marks my 30th year in elected public service, and I've had the good fortune of serving Michiganders on the local and national level.

After reflecting on my journey & having conversations with my family, I'm announcing that I will not be seeking re-election to Congress. pic.twitter.com/QBmdExSKaj

— Brenda Lawrence (@RepLawrence) January 5, 2022
The same week, Representative Bobby Rush (D-IL) also announced his retirement after serving 15 terms. Additionally, in the week leading up to Christmas, three more House Democrats announced their impending departure, including:
Albio Sires (D-NJ)
Stephanie Murphy (D-FL)
Lucille Roybal-Allard (D-CA)
All these announcements are making party leaders nervous as the GOP ramps up to try and take by the House in November. A few others who are retiring or seeking another office and announced before the holidays are:
Senator Tim Ryan (D-OH)
Rep. David Price (D-NC)
Rep. Mike Doyle (D-PA)
Senator Peter Welch (D-VT)
Rep. EB Johnson (D-TX)
Rep. John Yarmuth (D-KY)
While these announcements don't automatically mean the GOP can flip the seat, it certainly gives right-wing candidates a better chance when not facing an incumbent.
Could This Be the Leg Up the GOP Needs?
Heading into the 2022 midterms, the GOP needs to nab 5 more seats in the 435-person House to regain a majority. In the Senate, they only need to gain one seat.
It's crucial to note that Republicans have history on their side, as the party not in the White House typically wins at least 25 seats in the House as people push back against the administration. With President Joe Biden's constant blundering with national security, the coronavirus, and the Middle East, he's given Republicans plenty of fodder to use on the campaign trail as they push for smaller government, lower taxes, and putting Americans first.
Redistricting Will Continue to Change the Races
While many states finished their redistricting maps over the holidays, some are working on their maps while others have lawsuits against the new configurations working their way through courts. There are plenty of factors that can easily change close congressional races across the nation.
So, there's no better time than now for Americans to exercise their rights by getting involved in politics, donating to candidates they believe in, and signing up to work the polls come November to ensure the elections run smoothly.
Copyright 2022, ConservativeInsider.org