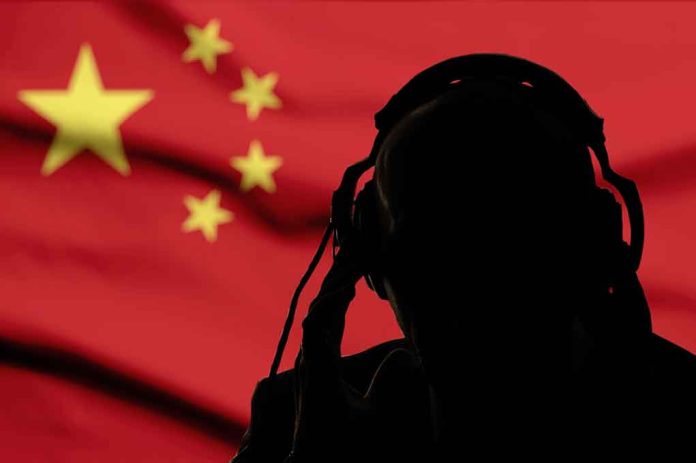 (ConservativeInsider.org) – On Thursday, February 2, a Chinese spy balloon began to make headlines in America as people shared photos on social media of it floating over Montana skies. While the Chinese Communist Party said the blimp-like floating equipment was mostly for weather detection purposes, the US military was tracking the balloon's whereabouts and decided its purpose was actually for surveillance. This decision culminated in the US sending a jet to shoot down the contraption over the Atlantic Ocean. But this was not the only time this has happened.
After an F-22 was launched from Langley Air Force Base in Virginia and used an air-to-air missile to shoot down the Chinese balloon, officials and Americans began to look for other times such devices may have been in US airspace. Other sightings have since started to surface. In February 2022, Hawaii News Now reported on a "large mysterious object floating high above Kauai" and sent military jets to surveil.
EXCLUSIVE: Another Chinese spy balloon crashed off the coast of Hawaii four months ago, US officials sayhttps://t.co/pLCaPdtmCO

— Fox News (@FoxNews) February 5, 2023
Officials later revealed the balloon crashed into the water near Hawaii soon after the reported sightings. The spy balloon was similar to the one seen this February. Defense experts in the Biden administration also said multiple Chinese spy balloons also flew over the US during former President Donald Trump's first term in office. However, the 45th president denied such a thing ever happening while he was leading the nation. According to officials, the balloons weren't detected until after he left office.
According to Reuters, in a statement after this week's events, China's foreign ministry said Biden was "obviously overreacting" in his decision to shoot the balloon down, and he should have chosen a "calm, professional and restrained manner" to handle the situation. However, most Americans praised President Joe Biden for ordering the destruction of the Chinese-made balloon, as it had already been in US airspace for quite some time. It entered Alaskan airspace on January 28 before traveling through Canada to Idaho, then across the whole US until it went over the Atlantic Ocean near Holden Beach, North Carolina, where it was brought down.
Copyright 2023, ConservativeInsider.org