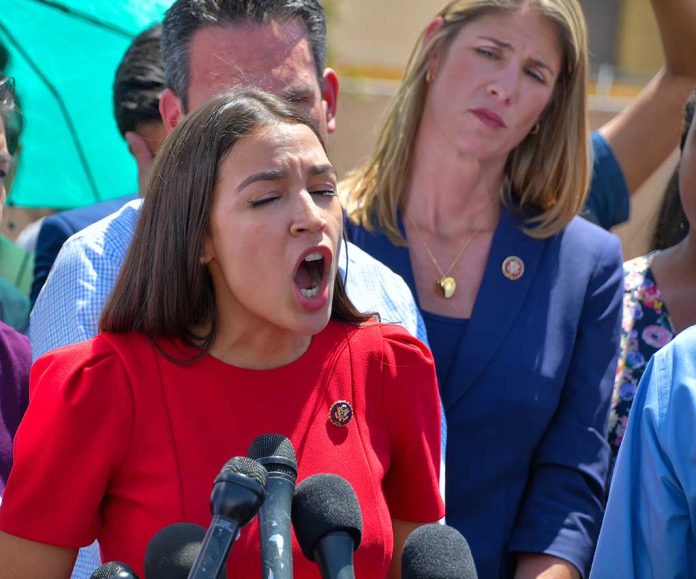 "Gone ROGUE" – Ocasio-Cortez Goes Off The Rails In Shocking Rant
(ConservativeInsider.org) – Ever since there was a chance that the Supreme Court (SCOTUS) could overturn its 1973 precedent set by Roe v. Wade concerning abortion, Representative Alexandria Ocasio-Cortez (AOC)(D-NY) has been pushing for ways to dismantle or disrupt the court. Her latest attempt takes the form of an intense rant published by Punchbowl News, alleging that many SCOTUS justices have "gone rogue."
On Wednesday, July 13, Punchbowl News summarized a variety of Democratic opinions on abortion, including that of AOC. The New York lawmaker has previously criticized Justices Neil Gorsuch and Brett Kavanaugh for joining the majority opinion that sent the right to abortion back to the state level; that happened after two other senators said the justices misled them during their confirmation hearings years ago.
This, as well as discussions over the political dealings of Justice Clarence Thomas' wife, caused AOC to declare to the liberal news outlet that "impeachment should be on the table" for the conservative justices. She also wants ethics rules, court expansion, and recusal requirements to be instituted surrounding the nation's highest court.
"I believe impeachment should be on the table. I believe court expansion should be on the table. I believe that ethics rules should be on the table. I believe that recusal requirements should be on the table," Rep. Alexandria Ocasio-Cortez said.

— The Hill (@thehill) July 13, 2022
AOC will not accept the court's decision on Roe v. Wade and will likely continue to push radical ideas until she sees a change or is voted out of office. However, with the 50-50 split in the Senate and upcoming midterms, it is highly unlikely the Left will be able to pass any such adjustments to the court in the near future.
Copyright 2022, ConservativeInsider.org