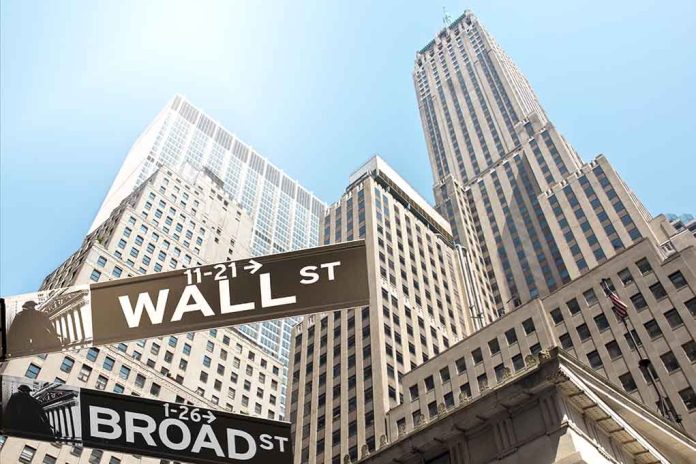 (ConservativeInsider.org) – A bipartisan group of lawmakers, which includes names such as Democratic New York Congresswoman Alexandria Ocasio-Cortez and Florida Republican Rep. Matt Gaetz, has proposed a new piece of legislation that is designed to prevent members of Congress from being able to trade individual stocks, according to a report from the Daily Wire.
There have been accusations made against several big name members of Congress in recent years of taking the knowledge they have access to about regulations and tumultuous regulations to buy up stock at convenient times, which helps them avoid big losses by selling off shares. The Bipartisan Restoring Faith in Government Act would ban lawmakers, along with their spouses and other family members, such as their children and dependents, from buying individual stocks.
Business Insider is reporting that Gaetz surprisingly came to AOC's defense on May 2, 2023, saying that while she is "wrong a lot," she is "not corrupt," stating he is willing to work with any individual to make sure that Congress as a whole is not compromised.
Gaetz did an interview with Fox News host Jesse Watters stating that Congress should ban the practice of stock trading among lawmakers for the same exact reason that professional sports leagues don't allow referees to place bets on the contests they oversee.
He then went on to reveal that individual members of Congress went on to trade a whopping $788 million in securities just over the course of 2022.
The New York Post is reporting that AOC said that since congressional lawmakers have access to classified information, they should not be allowed to use it in order to trade stocks.
Another piece of legislation, also a bipartisan effort, was introduced by Rep. Abigail Spanberger, a Virginia Democrat, and Rep. Chip Roy, a Texas Republican, called the TRUST in Congress Act. This bill would make it a requirement for members of Congress, their spouses and those considered to be their dependents to put their investments into blind trusts until after they are done serving in public office.
Copyright 2023, ConservativeInsider.org