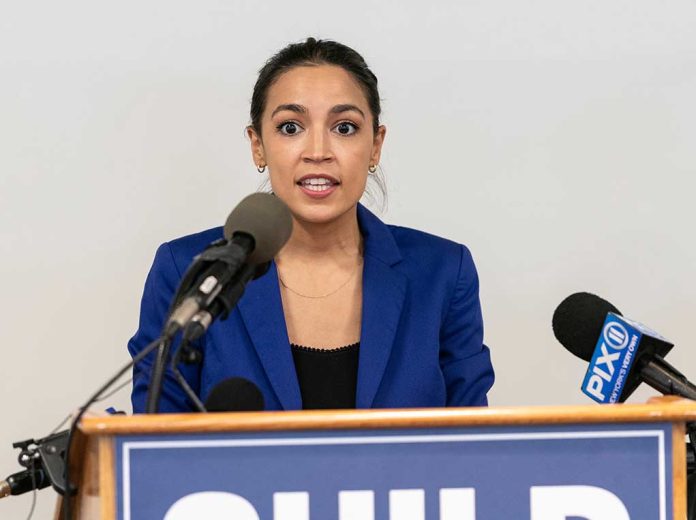 (ConservativeInsider.org) – As of February 2023, there were over 150 million American users on the social media app TikTok. The platform, which uses videos to let users share information with each other, first came under scrutiny when President Donald Trump was in office. He believed the Chinese-based app provided too much personal data on American citizens to the Chinese Communist Party and should therefore be banned. However, three years later, no restrictions to the app are in place, although lawmakers on both sides of the aisle are certainly considering them. But, New York Representative Alexandria Ocasio-Cortez (D) thinks this is not the right way to go about protecting Americans.
On Saturday, March 25, AOC made her first TikTok video to talk about…TikTok. She started by highlighting she does not think the popular app should be banned. AOC noted that doing so would be "unprecedented," marking the first time the US stopped a social media business from operating its technology in America. Second, she believes the issue of data collection is much bigger than just TikTok.
AOC emphasized that the US does not have any major data protection laws. So, rather than just banning one company to protect citizens, the New York lawmaker proposes more regulation of data collection in general. This would impose new rules for all social media companies and similar businesses.
Alexandria Ocasio-Cortez rejected banning TikTok in her first TikTok video, saying it 'just doesn't feel right to me' https://t.co/xv1b61l3gZ

— Insider Business (@BusinessInsider) March 26, 2023
AOC also told listeners that when a major change to national security policy is on the horizon, it is usually because of a data breach. However, she noted that Congress "has not received a classified briefing around the allegations of national security risks regarding TikTok." This poses the question, has there not yet been a notable breach of Americans' privacy on TikTok or has the national legislature just not been told about it? As these discussions continue on Capitol Hill, hopefully, Americans and their lawmakers learn more about the motivations for banning TikTok or similar apps in the future.
Copyright 2023, ConservativeInsider.org