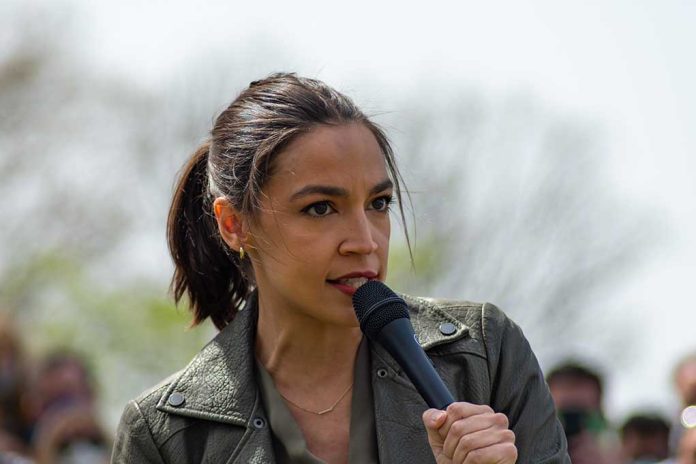 AOC's Cringeworthy Victim Card Moment Will Make You SHUDDER
(ConservativeInsider.org) – In 2018, Alexandria Ocasio-Cortez (AOC) surprised the nation when she nabbed the Democratic nomination for New York's 14th district, which is one of the most diverse areas in the Big Apple. She beat out 10-term incumbent and Democratic Caucus Chair Joe Crowley. She went on to easily win the 2018 election and her 2020 reelection to the US House. Despite these clear victories, AOC believes Americans hate women and especially "hate women of color."
In a new interview with GQ magazine, AOC detailed her fight for political status and power, one she said is marked by strife due to her being a woman of color. She noted how she fears for her life constantly and lamented that "misogyny transcends political ideology" on all sides of the political spectrum. AOC believes this alleged American distaste for people who look like her will keep her from a future presidential bid.
AOC Claims Americans 'Hate Women,' But At Least She Can Build Ikea Furniture By Herselfhttps://t.co/uGdU6jwSQc

— Townhall.com (@townhallcom) September 7, 2022
While the New York congresswoman holds that opinion, it flies in conflict with the myriad of women of color that much of America adores, including former First Lady Michelle Obama and talk show host and businesswoman Oprah Winfrey. In the 2020 election, American voters put more black women in Congress than ever before, and in 2022, 69 women are running for governor of their state, also a record number. Supreme Court Justice Ketanji Brown Jackson is also the first black woman to serve in her position. Another justice, Sonia Sotomayor, is of Puerto Rican descent.
While AOC may believe the world is out to hate her, America tells a different story. If the current trends continue, women of color will be seen in offices across the nation more and more.
Copyright 2022, ConservativeInsider.org