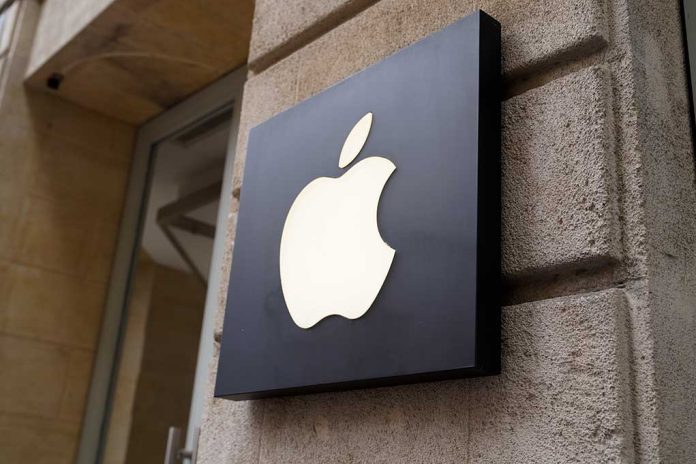 (ConservativeInsider.org) – Shortly after Russian President Vladimir Putin sent his troops into Ukraine, Apple announced it would pause all product sales in Russia and limit Apple Pay. In a letter to Tim Cook, the Big Tech company's CEO, Ukrainian Vice Prime Minister Mykhailo Fedorov requested the company also block Russia's access to its App Store.
Mykhailo hoped the request would "motivate youth" in Russia to help stop the attack on Ukraine. Apple has yet to cease App Store access, but it removed access to Apple Maps in Ukraine so Russia could not track movements in the country. Google did the same with its maps app.
I've contacted @tim_cook, Apple's CEO, to block the Apple Store for citizens of the Russian Federation, and to support the package of US government sanctions! If you agree to have the president-killer, then you will have to be satisfied with the only available site Russia 24. pic.twitter.com/b5dm78g2vS

— Mykhailo Fedorov (@FedorovMykhailo) February 25, 2022
Cook responded to the request on Twitter, assuring the public that Apple is "deeply concerned" and doing all it can to support "local humanitarian efforts." On the other hand, Google removed access to YouTube and its search feature in Russia and promised to go further if necessary.
Although not controlled by President Joe Biden, Apple's and Google's efforts add nicely to the sanctions imposed on Russia by the United States and other countries. Without navigational means or banking privileges, it seems like only a matter of time before Russia feels the complete impact of the world's actions on its ongoing invasion.
Copyright 2022, ConservativeInsider.org