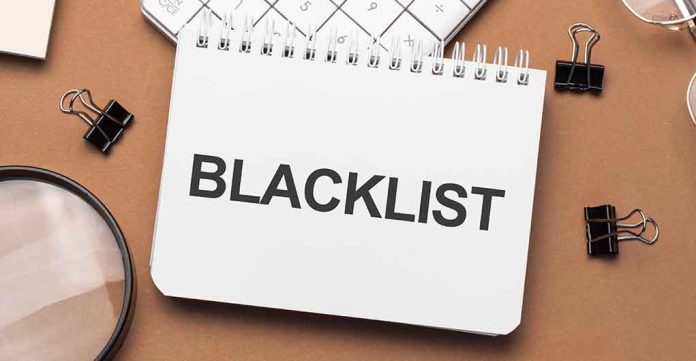 (ConservativeInsider.org) – After watching Chinese spy balloons float across or near the US in recent weeks, some nations are buckling down on their security when it comes to China and its alleged government's spying. Back in November 2022, the UK government announced it would discontinue cameras made in China from being used in government buildings. Now, Australia is following suit.
On Thursday, February 9, Australian Defense Minister Richard Marles announced the government will begin taking stock of the camera technology it uses in federal offices to ensure they are as secure as possible. This announcement came after opposition lawmaker James Paterson announced he conducted an audit of surveillance equipment that showed nearly 1,000 different cameras made by Hangzhou Hikvision Digital Technology and Dahua Technology Co, both of which are based in China.
Australia's Defense Department will remove surveillance cameras made by Chinese Communist Party-linked companies from its buildings, the government said Thursday after the U.S. and Britain made similar moves. https://t.co/JDqGlcIEr2

— Stars and Stripes (@starsandstripes) February 11, 2023
According to The Epoch Times, both Hikvision and Dahua cameras are used in Xinjiang, China, where the nation has millions of Uyghur Muslims in internment camps. The law in China demands that companies share information with the Chinese Communist Party (CCP) if requested, meaning these companies could easily share information from cameras in other countries with the CCP if desired.
The United States government blacklisted both of these companies back in March 2021 by placing them on the Federal Communication Commission's List of Equipment and Services Covered by Section 2 of The Secure Networks Act, which bans federal agencies from using products made by the companies listed. The FCC's site emphasizes that any item on the list has been "deemed to pose an unacceptable risk to the national security of the United States" and its people.
So far, a few different countries have banned these China-based surveillance technologies. As the CCP continues to grow in power, more nations could join in the banning of these data-collecting technologies. Choices such as these are good examples of governments moving to protect their citizens and national security before it's too late.
Copyright 2023, ConservativeInsider.org