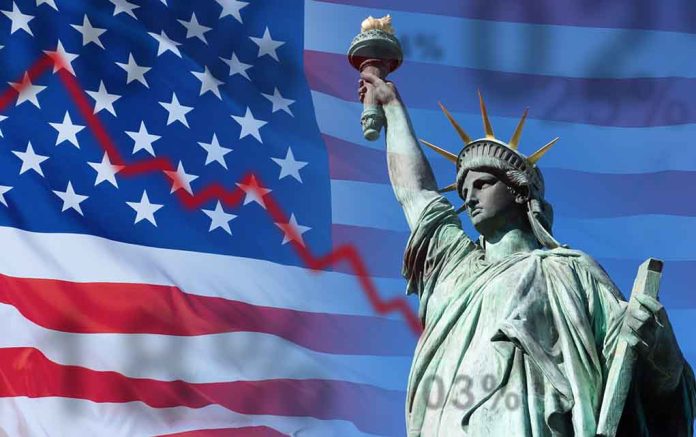 (ConservativeInsider.org) – Two recent reports have suggested that the "average" gross income for a typical family in the United States – $71,000 at the last census – is no longer enough on which to live comfortably. According to a recent study from a financial technology company (Smart Asset) the average American family needs a gross income of at least $85,000, which equates to around $68,500 after tax. This correlates very closely with the results of a recent Gallup poll suggesting that most Americans believe that an average family needs at least $85,000.
Several factors have combined to produce an almost perfect storm of economic hardship – inflation, for example, which had been insignificant in recent years, rose to five per cent in 2021 and eight per cent in 2022. In addition, the Federal Reserve raised the base rate of interest from next to nothing to five per cent over the same period. Then there was the pandemic, which contributed to a jobless rate of almost 15 per cent when lockdowns were introduced.
The Gallup poll suggested that most Americans believed that a six-figure salary was needed to "get by" in their community. Only 14 percent of Gallup poll respondents thought that a typical household could make do on less than $50,000 and even lower income families thought that at least $66,310 was needed, while upper income families said that nothing short of $100,000 would be enough.
Spiralling house prices have added to living costs, with the average house now costing 40 per cent more than two years ago, up from $383,000 to $550,000, which has seen a knock-on effect on house rental prices. The price of buying a new car has significantly increased as well, rising by over 25 per cent in two years, up from an average of $38,000 to $49,500.
Expectations may have risen over the past decade, but it does look as though the average American family will be much poorer in real terms over the next couple of years.
Copyright 2023, ConservativeInsider.org