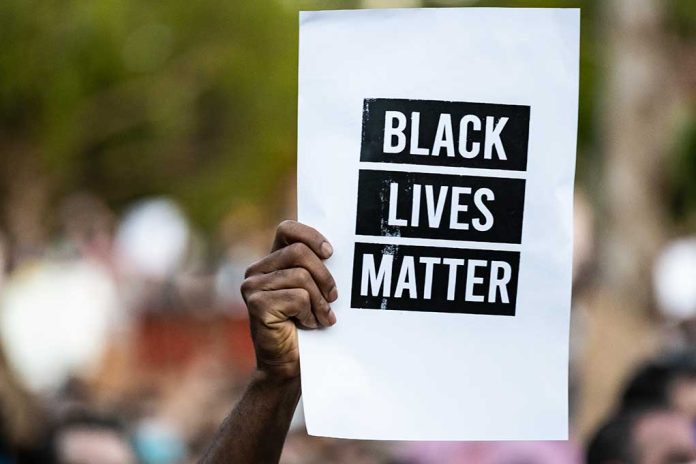 BLM's $970K Payment Went To A Baby Daddy??
(ConservativeInsider.org) – The more America finds out about Black Lives Matter (BLM) co-founder Patrice Cullors and how she managed the group's finances, the more it becomes obvious that the millions in donations the non-profit received are not actually going to serve black communities. The most recent discovery came from the Associated Press, which revealed the co-founder paid the father of her child $970,000 for "creative services."
On Tuesday, May 17, the Associated Press detailed how the BLM Global Network Foundation finished the fiscal year ending on June 30, 2021, with almost $42 million in net assets, even after spending over $37 million on various expenses. The organization put $32 million of the $90 million it collected in 2020 into stocks as well.
One American shared her disgust with the news:
Do people see what this means?? 42 million in assets. 38 million invested into stock market??

6 million on ONE LA house

How does this help underprivileged black people and communities.??

Donations well spent??? #blm #BLMScam https://t.co/LY7zGnciQT

— leilani dowding 🌸🚜 ☮️ (@LeilaniDowding) May 19, 2022
On top of this, however, the 63-page tax filing also revealed that BLM paid Trap Heals LLC, a company run by the father of Cullors' child, $970,000 to help run live events and provide creative services. The group also paid Cullors' brother's company, Cullors Protection LLC, $840,000 for security.
For a group supposedly committed to supporting the black community as a whole, this report shows an alleged extreme misuse of funds. Many donors may be rethinking their prior donations, wishing instead they gave their money to an organization with a proven track record of getting assistance to the people who truly need it rather than BLM, whose finances have clearly run amuck.
Copyright 2022, ConservativeInsider.org