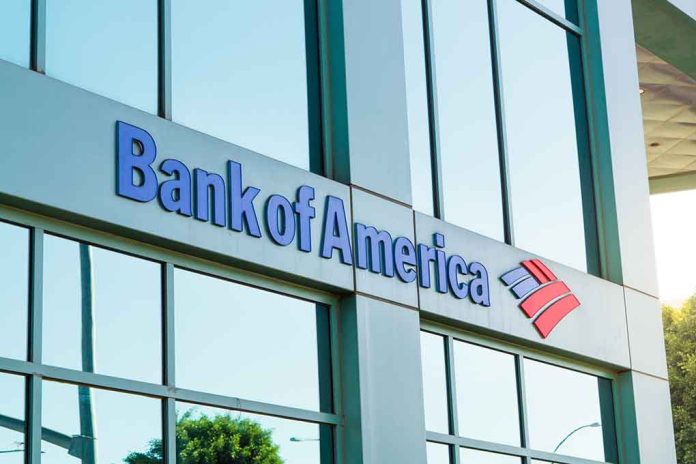 Bank of America Says a Line Has Been Crossed
(ConservativeInsider.org) – The long road to economic recovery from coronavirus lockdowns has been compromised by strict government quarantines, Russia's war in Ukraine, and other areas of global tension. While most Americans hoped our nation would be back to something that resembled pre-pandemic life at this point, the price tags on most items show the world is far from that. Now, even Bank of America is predicting what many citizens fear: a recession is inevitable.
The Federal Reserve Continues to Tamp Down Inflation
On Friday, October 7, the Bureau of Labor Statistics (BLS) released the latest employment numbers, which stated the US added 263,000 jobs in September, with unemployment hovering at 3.5%. While this is certainly less than the jobs added over the summer, it shows the US economy has not stopped hiring yet.
With this good report, the Federal Reserve will most likely continue its aggressive interest rate hikes that hope to minimize demand and tamp down inflation. However, according to a CNN report later confirmed by the Epoch Times, Bank of America thinks this will only last through the end of the year, with a shrinking economy to appear in 2023.
Bank of America Warns of Halted Job Growth
On Monday, October 10, CNN published excerpts from a phone interview with Bank of America's head of economics, Michael Gapen. The official told the news outlet he is predicting "a recession to begin in the first half of next year."
Bank of America warns: "The US economy will soon start losing 175,000 jobs a month." pic.twitter.com/z4WXzGxMmp

— Real Mac Report (@RealMacReport) October 11, 2022
While the Fed predicts unemployment to peak at 4.4% next year, Gapen thinks it could be as high as 5.5%, with the economy losing up to 175,000 jobs every month through the end of next year. While these are high and sometimes frightening numbers, it is important to look at how far the nation has come since April 2020, when unemployment spiked to almost 15%.
How Will the US Get Inflation Under Control?
Federal Reserve Chair Jerome Powell has been optimistic previously about the government's ability to wrangle inflation back down to a manageable level, but that would mean continued rate hikes and a shrinking job market. Both of these issues are tough on many Americans, especially those with jobs vulnerable to layoffs or those hoping to purchase big-ticket items like cars and homes.
Gapen told CNN he believes the Fed will continue to "accept some weakness in labor markets in order to bring inflation down." This is something the country has already begun to see as various companies announce layoffs. However, many predict any job losses will be more focused on the lower tiers of white-collar workers, as physically involved jobs are still in high demand.
Copyright 2022, ConservativeInsider.org