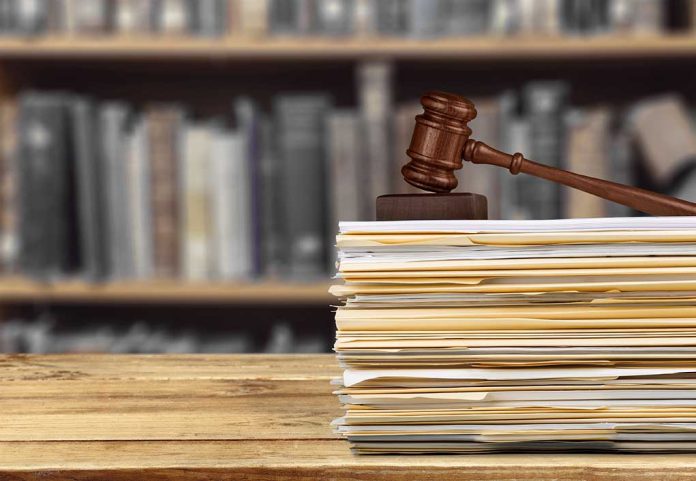 (ConservativeInsider.org) – For years, senators have been gathering information on Hunter Biden's connections to China, specifically his shady business dealings and use of his father's name to get ahead. Now, two Republican lawmakers finally presented their findings to the Senate, detailing how some bank records show a deep connection between President Joe Biden's son and the Chinese Communist Party (CCP).
On Monday, March 28, Senators Chuck Grassley (R-IA) and Ron Johnson (R-WI) spoke on the Senate floor about a $100,000 transfer from Chinese energy conglomerate CEFC to a firm run by Hunter Biden. The senators presented a Wells Fargo bank statement as evidence, emphasizing how there was "no middleman" between the CCP and Biden in this instance.
After presenting this irrefutable evidence, Grassley challenged Democrats by asking if the newly presented document was "Russian disinformation," clearly referring to mainstream media's attempts to write off the Hunter Biden laptop scandal as such.
The Epoch Times shared more from Grassley's investigation:
Sen. @ChuckGrassley and @SenRonJohnson presented bank records showing payments made to #HunterBiden from a #CCP-linked company.

The receipts "undeniably show strong links between the Biden family and communist China," Grassley said. https://t.co/0UqiZz59M0

— The Epoch Times (@EpochTimes) March 30, 2022
In addition to the direct monetary transfer, the senators also revealed multiple million-dollar transfers to Hudson West, a company managed by Hunter Biden, from CEFC or businesses closely affiliated with it. Even though these documents show clear evidence of a connection from the Biden family to the CCP, the White House has not commented on the matter.
Hopefully, these lawmakers will continue their probe until the full truth is revealed.
Copyright 2022, ConservativeInsider.org