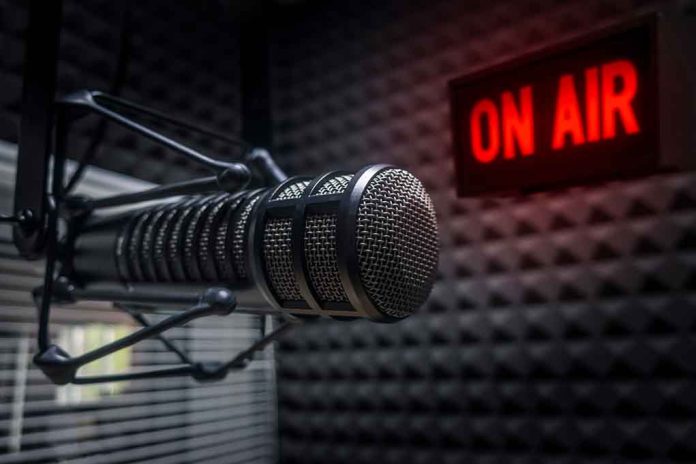 (ConservativeInsider.org) – In a time where most news and politics seem incredibly divided, watching two people have a solid discussion about the state of our nation can be quite refreshing. That's exactly what Ben Shapiro and Piers Morgan did recently, a decade after they first met in a fiery debate on gun control in the wake of the Sandy Hook shooting that left 28 people dead, including 20 school children.
On Wednesday, February 22, Daily Wire's Ben Shapiro appeared on "Piers Morgan Uncensored" to talk about politics with his former verbal sparring opponent. Thinking back to their discussion in 2013, Shapiro joked he finally "hit puberty," while Morgan admitted the way he pushed gun control at the time was not helpful.
The pair then jumped into a discussion around a 2016 tweet from Shapiro that he still has saved at the top of his Twitter profile, shown here:
Facts don't care about your feelings.

— Ben Shapiro (@benshapiro) February 5, 2016
This sentiment is one both men could eagerly agree with now. Morgan noted how "the woke brigade put feelings before facts." Shapiro agreed, speaking to how the Left has taken individualism to the extreme, placing higher importance on personal feelings and emotions than on reality and cold, hard truth.
While the two men agreed on a variety of things, they did clearly express different views on gay marriage and gay parenting. Shapiro believes the government should not dictate whether or not gays and lesbians should be able to be with each other, but it should protect the meaning of marriage as between a man and a woman, as each gender brings a different strength to the table. The conservative did note, though, that he would rather see a child with two parents, whatever gender they are, than a kid in an orphanage with no family.
The pair then moved on to the 2024 presidential race, where Shapiro shared that he hopes Florida Governor Ron DeSantis nabs the GOP primary bid. Despite their differences, these two were able to agree to disagree, and many people found that quite refreshing.
Copyright 2023, ConservativeInsider.org