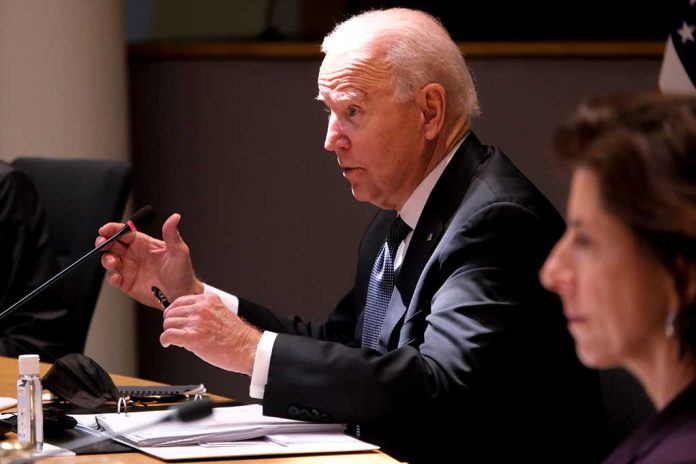 Biden Admin Says Costs Are About To Go Up
(ConservativeInsider.org) – Inflation has left few products untouched, as the price of everything from groceries and fuel to used cars and clothes steadily rises. While the Biden administration has acknowledged this record-breaking economic trend, it has not been able to get it under control. Now, the Energy Information Administration (EIA) announced that many families will spend about 28% more than they did last year on heating their homes this winter.
On Wednesday, October 12, the EIA released its latest Short-Term Energy Outlook, which included a predictive analysis for this winter. The agency believes homes using natural gas to keep warm will spend around 28% more this year, while homes using heating oil will be up about 27%. On the other hand, residences heated with electricity will likely only see a 10% increase, with propane costs going up an expected 5% between October and March.
The U.S. Energy Information Administration (EIA) is warning consumers about energy prices for heating in parts of the U.S. that could see an alarming price spike in the coming months.https://t.co/UaCZGexLGW

— ABC 27 (@abc27) October 13, 2022
While much of the inflation is the result of Biden's policies of reducing US gas and oil output, Russia's ongoing war in Ukraine, and OPEC's production cut announced on October 5 have also driven prices higher. The report also noted the National Oceanic and Atmospheric Administration (NOAA) thinks this winter will be a smidge colder than last, driving costs up more as well.
While some Americans are turning to alternative ways to keep warm, from wood pellet stoves to tossing on an extra sweatshirt, most people will still feel the budget tightening as the price of heat rises this upcoming winter season.
Copyright 2022, ConservativeInsider.org