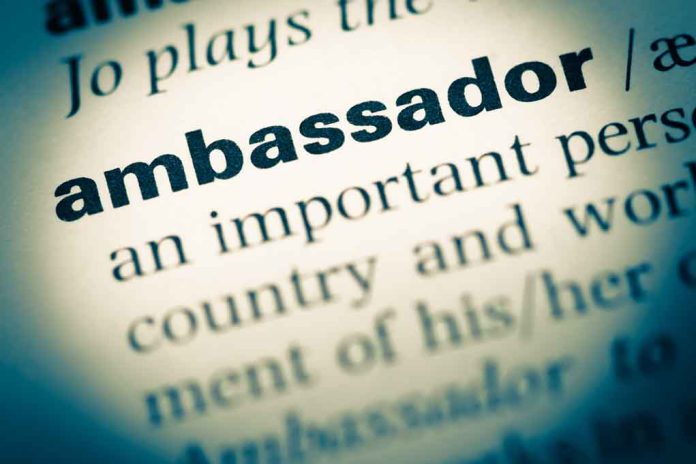 (ConservativeInsider.org) – Ambassadors are key to keeping healthy relationships between nations. They must understand each country involved to do their job well. So, when an ambassador displays a poor attitude against the country they're serving, it raises quite a few questions — and eyebrows. Unfortunately, that's what happened this week.
On Tuesday, March 15, US Ambassador to Israel, Thomas Nides, spoke during an Americans for Peace Now (APN) webinar about his dreams for the region he now represents. During his speech, he told listeners that the growth of Jewish settlements "infuriates" him. He doesn't believe the E1 expansion in the Ma'aleh Adumim settlement is ethical, and he fought to prevent it from moving forward. The Jerusalem Post shared more of his words on Twitter:
West Bank settlement growth is "infuriating" but not every settler home can be blocked, US Ambassador to Israel Tom Nides said.

By @tovahlazaroff | #WestBank | #Israelhttps://t.co/hX1mXa4xYA

— The Jerusalem Post (@Jerusalem_Post) March 16, 2022
Hides emphasized his push for a two-state solution, telling listeners he'll "visit with anyone," but is being picky about where to go to not "aggravate" anyone. This is a fine line Nides is attempting to walk. However, with such an abrasive attitude towards the growth of Jewish settlements, some people have accused him of holding a bias against Jews.
This begs the question, how can someone with an obvious anti-Semite attitude be an effective ambassador to Israel?
Copyright 2022, ConservativeInsider.org