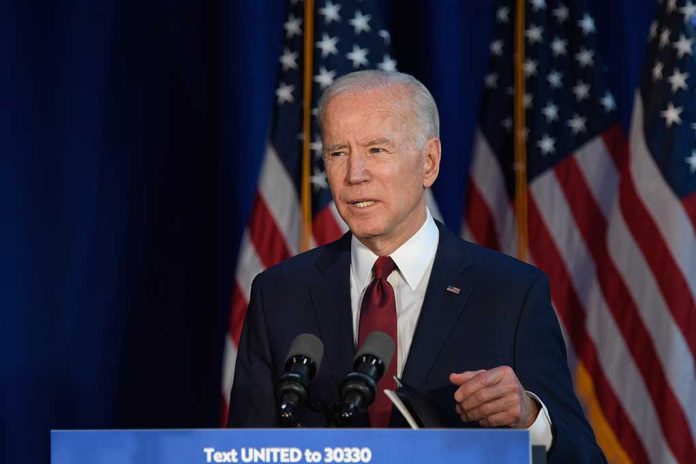 Biden Has A STRANGE New Enemy No One Expected
(ConservativeInsider.org) – Amazon billionaire Jeff Bezos has a long history of supporting Democratic candidates and their liberal policies, from making a $100 million donation to the Obama Foundation to being a speaker at the 2021 COP26 climate conference. However, the Amazon founder is now criticizing President Joe Biden for his inflationary policies and the rhetoric he pairs with them.
On Monday, May 16, Jeff Bezos attacked the Biden administration for its desire to spend $3.5 trillion more at the federal level. Bezos believes that would spike inflation "even higher than it is today." White House Deputy Press Secretary Andrew Bates replied to this accusation and called out Bezos for being one of the richest men on Earth while saying Biden simply wants "the richest taxpayers and corporations to pay their fair share."
Jeff Bezos replied to that statement on Twitter.
Look, a squirrel! This is the White House's statement about my recent tweets. They understandably want to muddy the topic. They know inflation hurts the neediest the most. But unions aren't causing inflation and neither are wealthy people. Remember the Administration tried… pic.twitter.com/GaMb3Kiu72

— Jeff Bezos (@JeffBezos) May 16, 2022
Fox 56 News shared more about the disagreements between the White House and Bezos:
A simmering feud between President Joe Biden and Jeff Bezos has spilled into the open after the Amazon founder went on the offensive to criticize the White House's approach to inflation and taxing wealthy corporations. https://t.co/yga5yYbb0t

— FOX 56 News (WDKY) (@FOX56News) May 17, 2022
This spat between Biden and Bezos wasn't just on Monday, though. The previous Friday, the Amazon magnate claimed Biden was using "misdirection" to pair raising corporate taxes with lowering inflation, policies Bezos does not believe correlate. He poked fun at Biden's new Disinformation Board by asking it to review the concept.
Bezos' criticism of Biden is now out in the open. Will his boldness cause other powerful Americans to follow suit?
Copyright 2022, ConservativeInsider.org