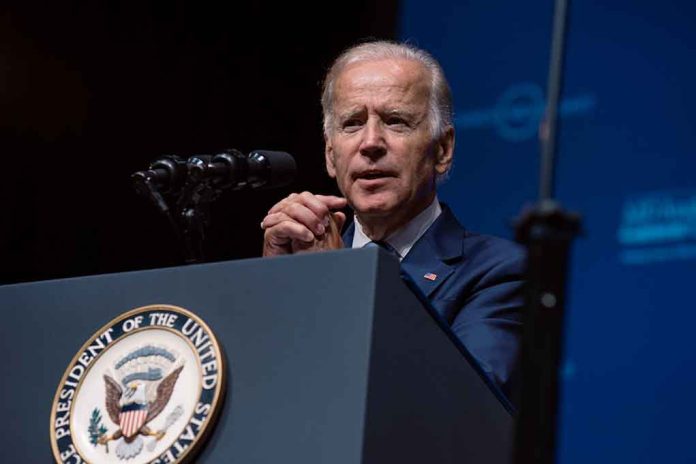 (ConservativeInsider.org) – President Joe Biden would be hard-pressed to find an American not affected by the current sky-high gas prices. While many blame the price of a barrel of oil on Russian President Vladimir Putin's unprovoked invasion of Ukraine, there's much more to the story. Understanding this, Biden decided to reverse a gas pipeline policy statement after many Republicans urged him to do so.
On Thursday, March 24, the Federal Energy Regulatory Commission (FERC) revised its pipeline certificate policy statements from its final versions to "drafts." This announcement means it will continue to accept public comments on the policies and put off their implementation.
The now-draft statements would have enforced new requirements to reduce carbon emissions and pollution among pipelines. However, as they're now back in "draft" status, lawmakers, Americans, and oil and gas industry officials can all weigh in on the climate change requirements in light of the current gas prices and shortages.
Yahoo News shared more about this:
The Federal Energy Regulatory Commission said a plan to consider climate effects will now be considered a draft and will only apply to future projects. https://t.co/OmnjclTenR

— Yahoo News (@YahooNews) March 25, 2022
Senate Energy Committee Chairman Joe Manchin (D-WV) had said the policy demands were "unnecessary roadblocks" to future natural gas projects that were putting "the security of our nation at risk." Thankfully, Manchin and other opponents of the climate change FERC policy, including Senate Minority Leader Mitch McConnell (R-KY), now have a chance to change the policy into something that would provide Americans a bit of relief in light of the gas and energy shortages.
Copyright 2022, ConservativeInsider.org