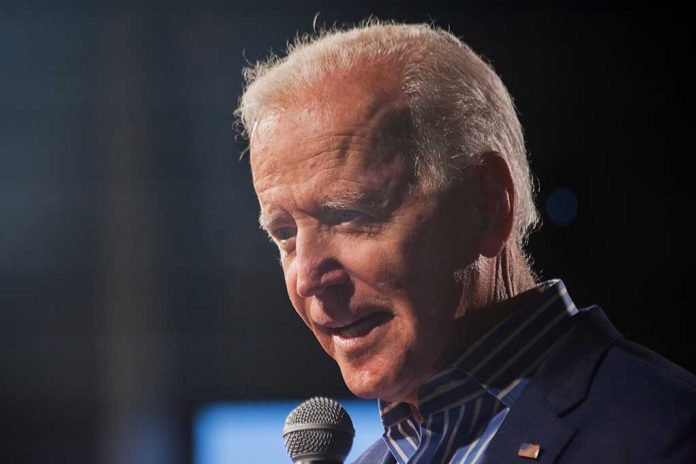 White House ROCKED After Hunter's Secret Meetings Found
(ConservativeInsider.org) – Presidents should not have any conflicts of interest in order to fulfill their job responsibilities to the best of their ability and with the whole of America in mind. Despite constantly reassuring citizens that he does not have any, a new report alleges that President Joe Biden did meet with business associates of his son, Hunter Biden, in and around the White House many times in the past.
According to Fox News, POTUS met with a minimum of 14 of his son's business partners and acquaintances while he was serving under President Barack Obama. The review detailed how the White House log said that Mexican businessmen Miguel Aleman Velasco and Miguel Aleman Magnani spoke with Joe Biden at the White House in February 2014.
"I have never spoken to my son about his overseas business dealings." ~ Joe Biden. Except that @JoeBiden met with at least 14 of Hunter's business partners at the White House and had dinner with several of them. #TheBigMan has some 'splainin' to do. https://t.co/CDLQ6VhmHr

— David Burke 🇺🇸 (@ConservativeTht) July 28, 2022
The article also details how the then-VP had a meeting with former Colombia President Andrés Pastrana Arango and a former business associate of one of Hunter Biden's now-dissolved investment funds at the Naval Observatory in March 2012. In 2015, the second-in-command also enjoyed a meal with his son's close associates from Russia, Ukraine, and Kazakhstan at a Washington DC cafe in April 2015.
These are only a few of the numerous sessions the oldest Biden had at his son's request. Do you think the younger Biden used introductions to his father to further his business dealings? If so, why is the media not reporting more about this major conflict of interest?
Copyright 2022, ConservativeInsider.org