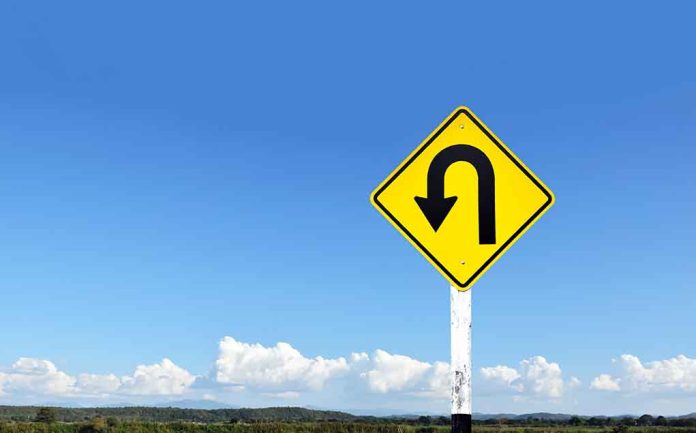 Biden Reverses on Key Issue — In Less Than a Day!
(ConservativeInsider.org) – President Joe Biden has been pushing to get the United States reliant on so-called green energy, but in that rush, it seems America has become more reliant on foreign oil instead. As this happened and the war in Ukraine broke out, gas prices surged, angering the majority of citizens whose cars still run on gasoline. To try and relieve this pain at the pump, Biden has released some oil from the Strategic Petroleum Reserve (SPR). But it seems his administration can't agree on what this actually means.
On Tuesday, October 4, White House Press Secretary Karine Jean-Pierre told reporters the administration would not "be considering new releases at this time." However, the following day, the White House published a statement from National Security Advisor Jake Sullivan and National Economic Council Director Brian Deese detailing how the Department of Energy (DOE) is releasing another 10 million barrels of oil from the nation's stockpile.
How comforting, the White House also doesn't know what the plan is https://t.co/AxwFlBb5fx

— Daily Caller (@DailyCaller) October 5, 2022
The SPR, which was created in 1975, was at its highest level in 2009 when it had 726.6 million barrels. Prior to now, its lowest came in December 1984, when it only had around 450 million barrels. However, it was back down to the 450 million mark this year after Biden's first release, and this next round will continue to set record lows.
By cutting off domestic gas and oil production months ago, Biden made the US more dependent on foreign oil, leading to his now historical depletion of the petroleum reserve. If this is where he has brought us this far, what is this administration's end game?
Copyright 2022, ConservativeInsider.org