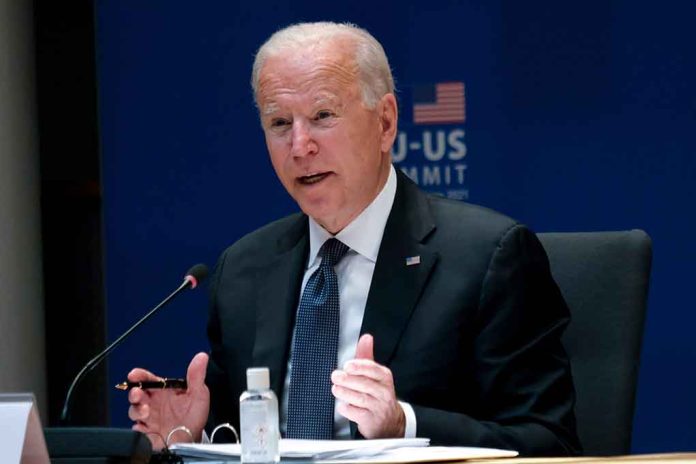 (ConservativeInsider.org) – Soon after Silicon Valley Bank (SVB) collapsed, the New York-based Signature Bank also tumbled into failure. Customers, experts, and lawmakers have been quick to look for someone to blame other than the bank, with people on both sides of the aisle casting shade on the other. Both former Vice President Mike Pence and presidential candidate Vivek Ramaswamy have called out the Biden administration for its policies that may have led to these collapses.
Republicans are highlighting President Joe Biden's enormous government spending, which many believe led to record-high inflation, as one of the major factors contributing to the recent bank failures. Due to the rising costs, the Federal Reserve raised interest rates, devaluing the assets of banks.
Pence wrote in an article published in the Daily Mail highlighting that "certain politically favored businesses are propped up" then subsequently "bailed out by government" despite the bank's "reckless" behavior. He reminded readers of the 2008 economic collapse when the government encouraged similar risk. The former VP also noted the progressive push towards environmental, social and governance (ESG) priorities allowed the bank to prioritize "living its values" rather than making sound, fiscally responsible decisions.
SVB was sure to kiss up to the Biden Admin before The Silicon Valley Bailout with over-the-top ESG commitments, including a staggering *$5 billion* to "Sustainable Finance" and "Carbon Neutral Operations." pic.twitter.com/wfMlQbmkq6

— Vivek Ramaswamy (@VivekGRamaswamy) March 13, 2023
Ramaswamy called out SVB, saying their investments included a staggering $5 billion to "Sustainable Finance" and "Carbon Neutral Operations."
According to The Claremont Institute's Center for the American Way of Life, SVB donated over $70 million to the Black Lives Matter movement and related causes.
House Financial Services Committee member Representative Bryan Steil (R-WI) spoke with Just the News, asking its readers, "who's the culprit for roaring inflation?" He answered his own question, saying Biden and his Congress "spent like drunken sailors."
Steil highlighted the next step is to hold the current administration accountable for its spending, prioritizing American energy, and putting forward policies that will actually slow inflation.
At this rate, more banks could fall victim to the policies put forward by the Biden administration. If this continues, alongside the relaxed regulations, there is no telling what the US economy, and by extension that of the world, will look like this time next year.
Copyright 2023, ConservativeInsider.org