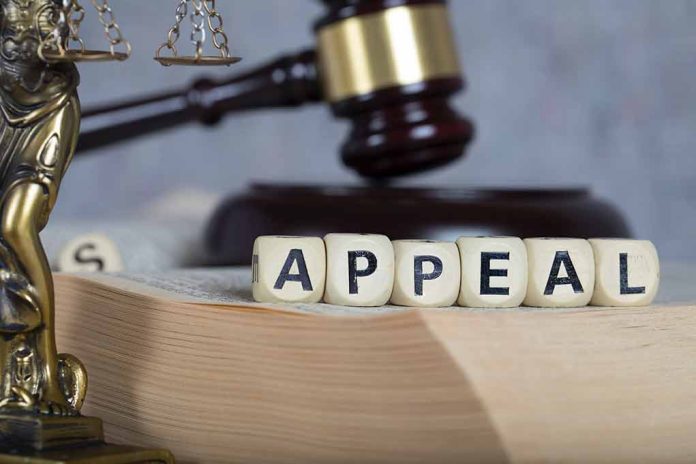 (ConservativeInsider.org) – The Department of Justice has filed an appeal of a recent federal court preliminary injunction that limits the Biden administration's ability to communicate with social media companies in order to regulate content shared on their platforms. The injunction does not bar government officials from working with tech companies on issues of criminal activity or national security threats, including cyber attacks.
The ruling, which is not final, comes after a 2022 lawsuit filed by the attorneys general from Missouri and Louisiana. Both Republicans, the AGS claimed the Biden administration was colluding with social media companies to silence conservatives and censor free speech. They said the administration focused particularly on issues of the coronavirus pandemic, vaccines, and election-related issues such as Hunter Biden's laptop, references to which were removed from multiple social media platforms leading up to the 2020 election. The suit alleges that the Biden administration's censorship violates the First Amendment by pressuring tech companies to remove speech from citizens that goes against the administration's narratives.
U.S. District Judge Terry A. Doughty, who was appointed by Former President Donald Trump, has ordered the Biden administration to cease communicating with social media companies for the purpose of "removal, deletion, suppression, or reduction of content containing protected free speech." Judge Doughty described the attempts of the Biden administration to suppress and silence disfavored viewpoints and speakers as "Orwellian."
The Justice Department has asked Judge Doughty for an immediate stay of his order so they can appeal. If he rejects it, the Justice Department's next move will be to ask for a reprieve from the New Orleans-based 5th Circuit Court of Appeals, which has been described as one of the most conservative federal appeals courts in the United States. The 5th Circuit Court of Appeals has ruled against Judge Doughty in disputes in the same litigation, however, so it is not guaranteed that they will side with Doughty on this issue, but the injunction issued this week is a positive sign that free speech will prevail.
Copyright 2023, ConservativeInsider.org