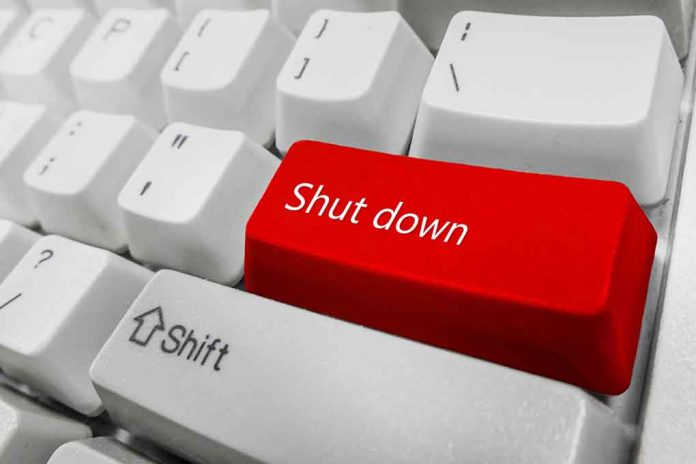 Biden SHUTS DOWN America's Most Important Resource
(ConservativeInsider.org) – Many citizens are looking to the nation's leaders, including the president, to help ease the pain their wallets are feeling every time they fill up their cars. But, instead of helping oil companies increase production, the Biden Administration has been accusing them of hoarding profits while making Americans pay record-high prices at the pump. At the same time, President Joe Biden is also slowing domestic production by limiting oil and gas leases.
On Friday, June 17, the Bureau of Land Management (BLM) announced it was pushing back an oil and lease sale in Lakewood, Colorado, from June 23 to June 30. This was already pushed once from its original June 16 auction date. The reason for the push was "to complete the analyses required under the National Environmental Policy Act and allow time for protest resolution." On the same day, the BLM pushed a Santa Fe, New Mexico, sale from June 23 to June 30 for the same reason.
Just now Biden said: "We need more refining capacity" and "This idea they don't have oil to drill & to bring up is simply not true."

In fact, Biden killed a refinery on May 14 and killed a 1M acre oil & gas lease in Alaska in May 12. pic.twitter.com/a4HcqeIWrK

— Michael Shellenberger (@ShellenbergerMD) June 21, 2022
A third push occurred on an oil and gas lease sale in Wyoming that will now take place on June 29-30.
According to Fox News, the administration has not held even one onshore lease sale in the past year and a half. With these actions, there is a clear contradiction between Biden's rhetoric of blaming gas and oil companies for the sky-high prices and his energy policies.
Copyright 2022, ConservativeInsider.org