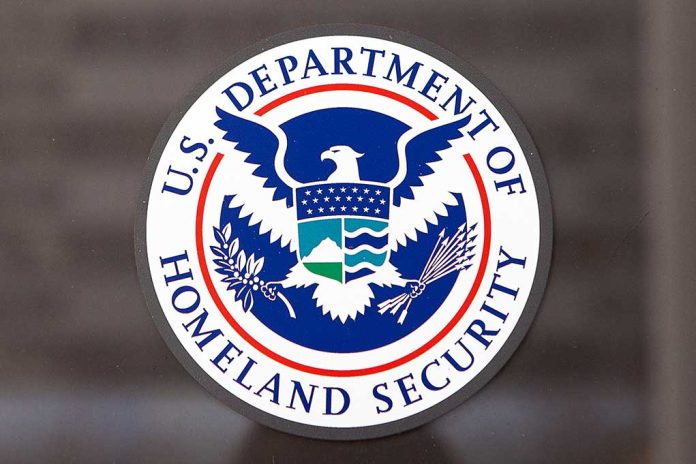 (ConservativeInsider.org) – Immigration and Customs Enforcement (ICE) officers have a multitude of duties, including finding and deporting illegal immigrants. While some of these people only crossed into the US to find a better life, others have ill intentions. Gang members and drug traffickers cross in hopes of wreaking havoc on US communities. Despite rising violence and an ongoing drug epidemic, President Joe Biden's ICE has deported fewer alleged or confirmed gang members this year than Trump did in 2020.
On Friday, December 30, ICE released its 2022 Annual Report. Within its pages, it admitted that ICE removed 2,667 known or suspected gang members in fiscal year 2022, just below its fiscal year 2021 number of 2,718. These numbers are drastically lower than former President Donald Trump's in 2020, where ICE officials kicked 4,276 likely gang members out of the US.
Biden's numbers are similar to those of President Barack Obama, who only deported 1,040 potential gang members in fiscal year 2015 and 2,057 in fiscal year 2016.
Biden's low numbers leave millions of illegal aliens, some of which could be gang members, within the US. This leaves US communities and the next generation of citizens more prone to violence, drug use, and trafficking.
While these numbers are low, ICE agents were recently able to deport 63-year-old Giovani Danti Gamarra-Puertas on Wednesday, January 4. He started a horrific gang in Peru and has a history of abductions, theft, and murder. Similarly, federal agents arrested Herberth Bonilla-Garcia, 40, in Virginia this January, who is on El Salvador's most wanted criminals list. He is a known member of MS-13.
Twice-deported, MS-13 gang member Herberth Bonilla-Garcia on El Salvador's most wanted list, is arrested in Virginiahttps://t.co/Bh1wAqTaFq

— Ben Owen🇺🇸 (@hrkbenowen) December 29, 2022
According to the Epoch Times, ICE Acting Director Tae Johnson said in a statement released on December 30 believes his agency is continuing to "disrupt transnational criminal organizations, remove threats to national security and public safety, [and] uphold the integrity of US immigration laws" all while working with other law enforcement agencies. While Johnson may think that, Americans may have a different opinion based on the numbers in this latest report.
Copyright 2023, ConservativeInsider.org