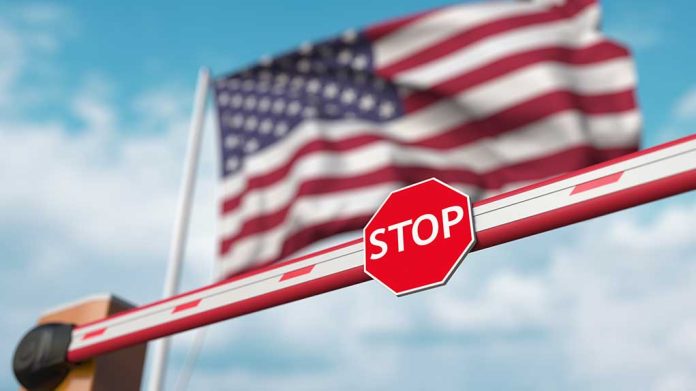 (ConservativeInsider.org) – Countries within the World Trade Organization (WTO) can receive a Most Favored Nation (MFN) status, meaning other nations must tax their goods equally with the rest of their trading partners. In theory, MFN status creates a level trading field for global commerce. However, in the latest step to urge Russian President Vladimir Putin to stop his war in Ukraine, many nations have joined together to revoke Russia's MFN label.
On Friday, March 11, President Joe Biden announced the US would join with the European Union (EU) and Group of Seven nations (G7) to revoke Russia's MFN status due to its unprovoked war in Ukraine. Congress will have to pass a bill to finalize this move, but Biden said there is "bipartisan cooperation" for the law as well as global support.
The Hill shared Biden's announcement on Twitter:
Biden says US, allies to revoke "most favored nation" trade status for Russia https://t.co/8i1HgcuqLA pic.twitter.com/SiJlTmZsF3

— The Hill (@thehill) March 11, 2022
This announcement followed Biden's Tuesday, March 8 announcement banning Russian energy and oil imports, which accounted for most US trade with the country. Hopefully, applying these mounting sanctions, bans, and economic pressure points causing the Russian economy to collapse will force President Vladimir Putin to stop his invasion of Ukraine to save his own country's well-being.
Copyright 2022, ConservativeInsider.org