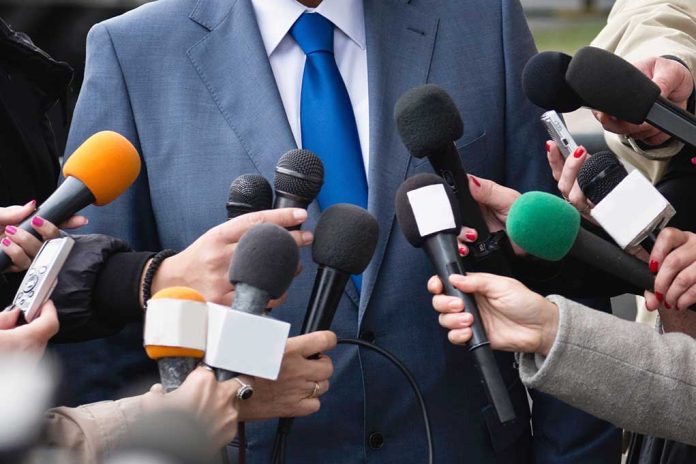 (ConservativeInsider.org) – Revelations concerning President Joe Biden and his son Hunter have been surfacing for some time in recent months, but the latest tranche of FBI documents provides some of the strongest evidence yet that the duo may have been involved in a bribery scheme with a former Ukrainian minister and oligarch, Mykola Zlochevsky. One particular document refers to the Bidens having received $5 million each for access to influence at a time when Ukrainian politicians were in dire need of assistance from the US.
President Biden was asked earlier this month by a reporter from the New York Post why he had been referred to as "the big guy" by a confidential informant listed in the document. Instead of addressing the question head-on, he chose to deflect it, implying that it was a stupid question to ask and therefore unworthy of a response.
This is not the first time that the President has chosen to respond in this way when asked difficult questions by the press concerning details of the emerging bribery scandal. He has consistently refused to address the questions directly, even though the confidential source has been "consistently evaluated" by the FBI and found to be "extremely credible."
The documents relate to multiple conversations and meetings with the Ukrainian Minister Zlochevsky, who also happened to be the founder and CEO of Burisma Holdings, which was trying to establish connections with a US-based oil company in order to obtain US oil rights. At this time, in 2016, a Ukrainian prosecutor called Victor Shokin was running an investigation into Burisma, and this was making it difficult for the company to gain traction in the US market.
It is alleged that the Bidens were paid $5 million each – and that vice-President Biden then threatened Ukrainian Prime Minister Petro Poroshenko that he would withhold a billion dollars in the form of US loan guarantees, unless Shokin was fired, and the investigation dropped.
Copyright 2023, ConservativeInsider.org