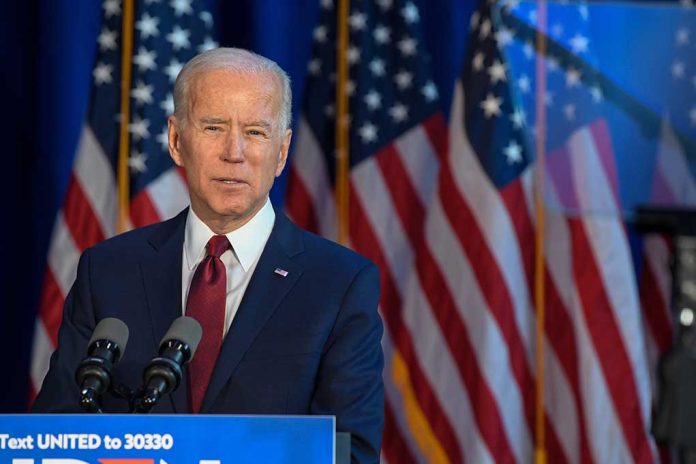 Has Joe Biden Abandoned Railroad Workers?
(ConservativeInsider.org) – Many Americans associate President Joe Biden with Amtrak, as he often commuted to and from Washington DC from his home state of Delaware on the railway while he was a senator. During this time, he usually sided with labor movements and unions, even if in the severe minority, to protect railway workers. Now, however, it seems he has changed his ways and may even be abandoning those he once protected.
The Ongoing Battle for US Railways
This year, labor unions representing railway workers have been pushing for better working conditions, benefits, and pay for employees as they are working to get Americans and their goods to their destinations on time. A tentative September agreement reached by the railways and unions gave engineers and conductors three more unpaid days off a year to see their doctor for any reason. Many unions were able to argue for back pay for workers, which equates to a 24% raise going back to 2020.
Right now, workers are threatening to strike starting December 9 if they do not get additional sick leave.
Biden Pressures Congress to Act
On Monday, November 28, Biden released a statement urging Congress to approve an agreement between unions and railways to stop a potential shutdown. The president, who previously fought against such moves, said it is necessary to put off the railway strike as it would have a severe economic impact during the holiday season.
Despite this, Biden still called himself a "proud pro-labor President." He also warned that people "cannot let our strongly held conviction… hurl this nation into a devastating rail freight shutdown." With this, the POTUS shows just when he is willing to compromise his opinions for what he believes to be the greater good.
Congress Makes Moves
On Wednesday, November 30, the Democrat-led House passed a bill with a 290-137 vote to stop the impending strike, which is a unique move from the party that typically supports organized labor. During the vote, 79 Republicans sided with the progressive party, while eight Democrats joined the GOP in opposing the bill.
Following that vote, Transportation Secretary Pete Buttigieg urged senators during an interview with CNBC on Thursday, December 1, to pass a bill postponing the shutdown. He emphasized how the US needs "a functioning freight rail network" or else the economy "would really shut down."
While the strike would not technically start until December 9, railways will likely stop accepting hazardous material shipments soon, so they're not left unattended on tracks somewhere in the event of a strike. A full-on strike is estimated to cost around $2 billion a day and halt around 30% of cargo shipments in the US by weight.
Copyright 2022, ConservativeInsider.org