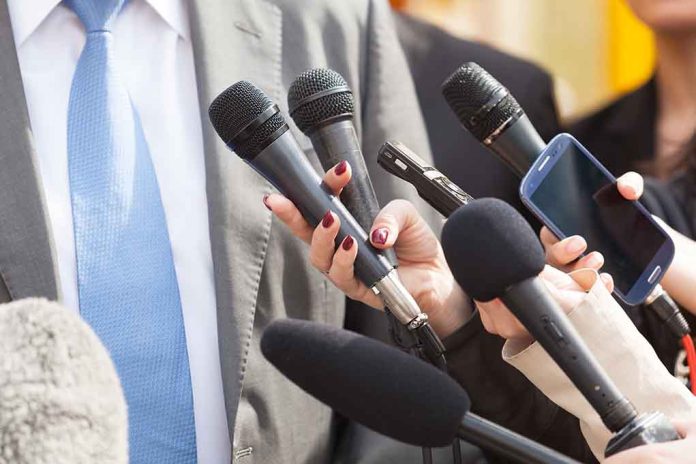 Biden Mocks Reporters, Shows His Disdain for Them
(ConservativeInsider.org) – The First Amendment ensures no one inhibits freedom of speech for individuals or the press. This ensures reporters can do their job to challenge politicians on tough issues and dig for stories needing to see the light of day. However, this freedom is waning in the modern era, making it all the more essential to protect as people try and twist each other's words or spread propaganda. Yet, President Joe Biden appears to find this core value of America annoying.
At the end of the Second Meeting of the Task Force on Reproductive Healthcare Access at the White House, moderator Jen Klein asked the press to leave so they could start the closed session. However, reporters began shouting questions at Biden. At first, the commander-in-chief looked quite agitated, but then he broke out in a big grin before mumbling that this is "the only press in the world that does this — seriously." He did not answer even one question as the reporters were ushered out.
Biden smirks as the press is pushed out of his abortion task force meeting:

"Among the only press in the world that does this. Seriously." pic.twitter.com/j7Qb2599zC

— Townhall.com (@townhallcom) October 4, 2022
Journalists are meant to ask questions and get clarification on hot topics during meetings such as this Task Force. This process is how citizens better understand the leaders they have chosen to represent them and make the laws that govern their everyday lives. Yet, Biden mocked them for doing their job as he chose not to interact with them — even for one question.
Copyright 2022, ConservativeInsider.org