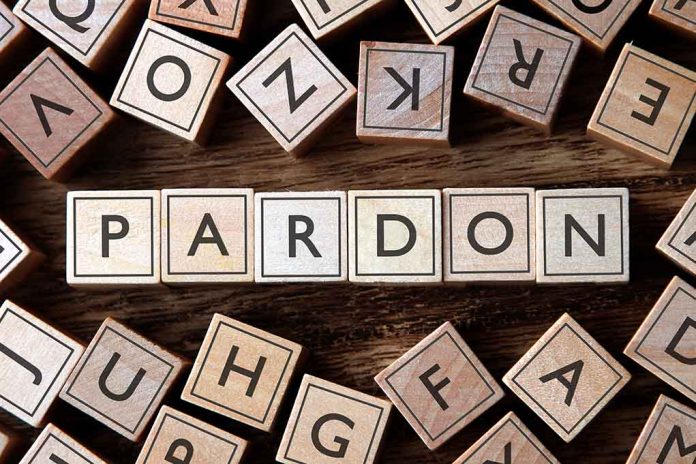 (ConservativeInsider.org) – On April 26, 2022, the Biden administration acknowledged how many formerly incarcerated people go on to be "productive, law-abiding members of society." President Joe Biden pardoned three people that day and commuted sentences for 75 others. Now, the POTUS is moving again to expunge the criminal record of some Americans, including one woman convicted of murdering her husband almost 50 years ago.
On Friday, December 30, Biden granted a full pardon to six people, including Beverly Ann Ibn-Tamas of Columbus, Ohio. In 1977, the 33-year-old woman killed her abusive husband while pregnant with their second child. According to ABC6 and her testimony, her husband was beating her and threatening her life before she shot him. Despite this, the court did not acknowledge the potential for battered woman syndrome, a form of post-traumatic stress disorder (PTSD) that acknowledges the intense trauma people take on when abused.
Beverly Ann Ibn-Tamas, 80, of Columbus, Ohio, who was convicted of second-degree murder for killing her husband when she was 33. https://t.co/LHzUOyYr3e

— The Washington Times (@WashTimes) December 31, 2022
After serving her sentence, Ibn-Tamas went on to raise her two daughters, one of whom is now a lawyer. For many years, the formerly incarcerated single mother also worked as the director of nursing for a medical facility in Ohio. Even at the age of 80, she still works there as a case manager. Ibn-Tamas is a clear example of how Biden is seeking to pardon Americans who make their communities better.
Another person who received a pardon is Charlie Byrnes Jackson, a South Carolina man who served five years probation for selling whiskey illegally once. The Marine Corps rejected him in 1964 due to the conviction, but he went on to serve his church and community in the decades after.
Jackson, Ibn-Tamas, and four others now have their civil rights restored after a lifetime of carrying the burden of a criminal record. They can now live the rest of their lives without the shadow of their past haunting the good work they are now doing.
Copyright 2023, ConservativeInsider.org