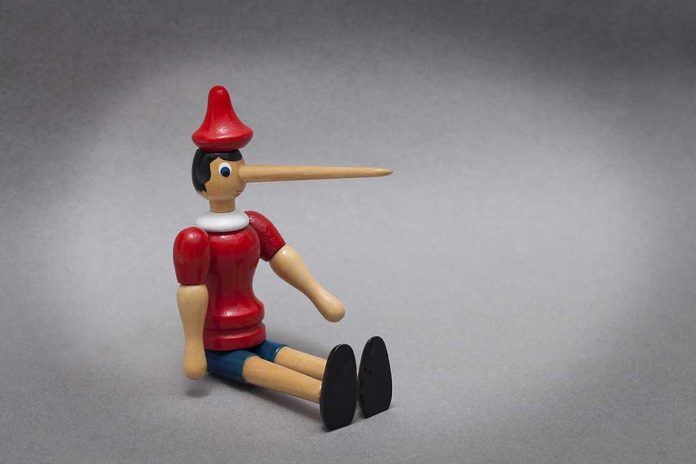 (ConservativeInsider.org) – The evidence continues to mount surrounding the allegations that President Joe Biden and his son Hunter Biden were involved in some shady business details, including the sale of political influence for cash and the use of political office to further private business dealings that are said to have enriched the Bidens by tens of millions of dollars.
However, Joe Biden continues to maintain that he had no knowledge of Hunter Biden's international business dealings, even though a recently released FBI informant document implicates both Joe Biden and Hunter Biden in the highly inappropriate acquisition of $10 million from Ukrainian officials. Observers speculate that the payment was a bribe to smooth the way for Ukrainian projects in the U.S., and Hunter Biden was shaking down a prominent Chinese businessman by using the threat of his father's power to push for the payment.
The fallout from the Hunter Biden scandal also appears to have repercussions for a senior member of the Department of Justice (DOJ). Attorney General Merrick Garland has been accused of ignoring or suppressing evidence that would have resulted in Hunter Biden facing several felony charges, although he has denied the claims, saying that to question the DOJ was "an attack on democracy itself."
President Biden said during an event at the White House – where he was asked a question by Jacqui Heinrich of Fox News about whether he had ever lied about knowing about Hunter's business dealings – that no, he had never lied to the American people. The White House later issued a statement saying that Joe Biden was "not in business with" Hunter Biden, although this is not the same thing as not knowing about his business dealings.
The revised White House statement came after Hunter Biden's defence team admitted that Hunter had demanded payment from Chinese businessman Henry Zhao over a WhatsApp text message where he had stated that he was in the presence of his father. Hunter Biden's attorney, Chris Clark, suggested that the text had been sent while Hunter Biden was suffering from drug and alcohol addiction.