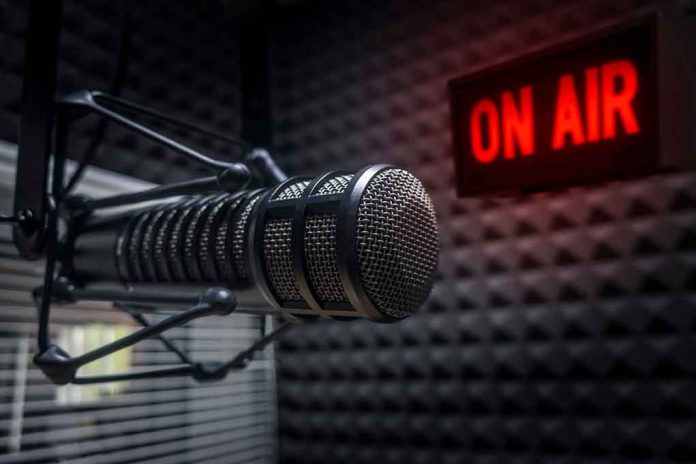 ConservativeInsider.org) – President Joe Biden had to repeatedly swat away his handlers during an interview on "The 11th Hour" with MSNBC host Stephanie Ruhle, according to Mediaite. Ruhle went on to ask four more questions despite the president's handlers interrupting. Ruhle asked Biden questions that ranged from immigration to his son Hunter Biden, who is being charged by the Department of Justice for tax evasion.
Biden did his best to answer the questions, oftentimes ending his sentences abruptly. On immigration, Ruhle said that people on the left look at immigration and think that the additional 1,500 agents sent to the border are "inhumane," while people on the right say that not enough is being done to tame immigration.
"And employers around this country are saying we need more workers; this is an economic issue," she said," to which Biden replied "Bingo." The president went on to formulate the immigration issue as an economic problem, suggesting that there needs to be a pathway to citizenship because the United States needs more farmers and workers.
Immigration has been a touchy subject for this administration as over 2 million illegal immigrants have reportedly settled in the U.S. since Biden took office. With the administration's policies that many conservatives argue against, favor "open borders," immigration encounters have shot up by 80 percent, according to American Pigeon.
Ruhle then pivoted to Donald Trump, saying that hate crimes are on the rise right now. She asked what the difference is between himself and Trump to which Biden only replied with "everything." A recent poll released by ABC and The Washington Post revealed that Biden is trailing Trump among voters likely to vote for them.
It revealed that the president would only do slightly better if he were facing Florida Governor Ron DeSantis, but DeSantis still pulls out ahead of Biden.
Copyright 2023, ConservativeInsider.org