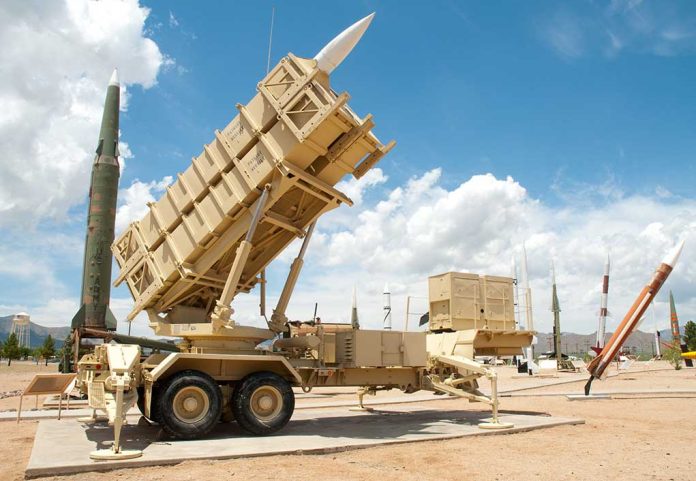 (ConservativeInsider.org) – Since Russian President Vladimir Putin sent his troops into Ukraine back in February, the US has spent around $20 billion to provide military and humanitarian aid to Ukraine and its people. While some countries are reconsidering how much money to send to the defending nation, President Joe Biden is pushing forward to provide it with additional military technologies. The latest report details how the Pentagon could send at least one Patriot surface-to-air Missile system overseas.
Biden Likely to Approve Patriot Missiles
According to the Associated Press, federal defense officials believe Biden and Defense Secretary Lloyd Austin will approve sending Ukraine a Patriot Missile system. These robust machines take many well-trained personnel to keep up but just three to operate. When functioning, the systems, which are loaded on trucks, can detect, track, and shoot down various flying targets. They each have multiple launchers with four missiles each.
If the deal goes through, the equipment will likely be moved from another European country to Grafenwoehr, Germany, to train Ukrainian forces before sending them back to their own nation.
US finalizing plans to send Patriot missile defense system to Ukraine – CNN

If 🇺🇸 sends Patriot to 🇺🇦, it will be the most effective long-range defensive weapons system in the country capable of intercepting ballistic & cruise missileshttps://t.co/70OaYeh4I4
📷by UkrInform pic.twitter.com/zSOWlQrU81

— Euromaidan Press (@EuromaidanPress) December 13, 2022
This likely decision came to light after Ukrainian President Volodymyr Zelenskyy asked leaders from the Group of Seven (G7) to give him additional defense systems as Russia continues to bombard them and take out the country's infrastructure.
Some People Would Consider This an Escalation
President Putin has been warning Western countries not to get involved with the war or support Ukraine too much. When the Kremlin got word of this likely deal, it highlighted the new equipment would be a "legitimate target," according to Aljazeera.
However, many other nations around the world already have these systems, including NATO allies such as Poland. Saudi Arabia and Iraq also have Patriot Missiles to help keep threats from Iran and North Korea at bay.
According to CNN, which first reported the likely approval, the Patriot Missile would be "the most effective long-range defensive weapons system sent to the country" and give NATO allies more confidence that the airspace is secure.
Just the Latest in a Long List of Support
This rumor that Ukraine could get an air-defense missile system from the US followed closely after the White House's December 9 decision to provide the country with an additional $275 million in aid in the form of ammunition and military equipment, including unmanned aerial vehicles. That announcement was just over a week after the administration's move to provide $53 million to support the country's broken energy grid that Russia has heavily bombarded recently.
So, if the POTUS chooses to send the Patriot Missile system over, it will be the most heavy-duty equipment received yet by Ukraine, causing some to wonder what took us so long.
Copyright 2022, ConservativeInsider.org